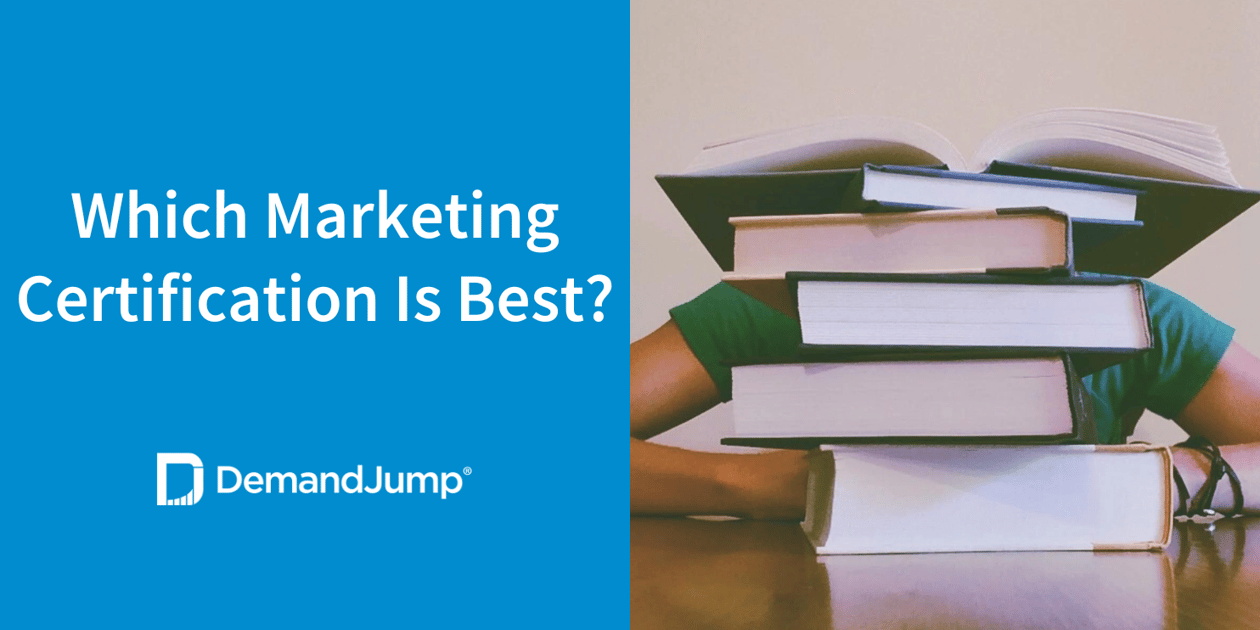 Pillar-Based Marketing (PBM) is taking the search engine optimization (SEO) world by storm. PBM leverages networks of related content that include high-value keywords and prioritize readability to elevate your business to page one faster than outdated SEO methods.
With PBM's recent introduction into the digital marketing space, PBM certification courses make it easier for marketing teams to get the most out of their content strategies. We understand that not all marketing certifications are created equal, so we put together this quick guide on which skills are worth getting certified for and how to decide if a specific course is worth your investment.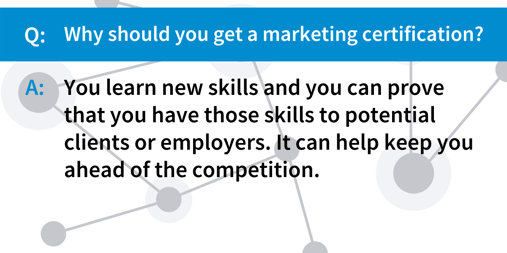 Is It Worth Getting a Digital Marketing Certificate
Getting a digital marketing certificate is worth it for two reasons: you learn new skills and you can prove that you have those skills to potential clients or employers. Best practices for digital marketing are constantly evolving, so becoming certified for a new skill can help keep you ahead of the competition.
Are Marketing Certificates Worth It? A Checklist:
When evaluating a specific certification, you can use the following checklist to see if it's worth the investment.
For Team Leaders:
As a leader, you want to enable your team to succeed at what will deliver the best results for your clients. Ask yourself:
Will these skills improve results?

Are potential clients searching for these skills?

Are these skills currently in demand, or are they outdated?
For Employees:
As an employee, your learning goals will often be motivated by vertical movement into a higher paying position or lateral movement into a position that interests you more. Ask yourself:
Do employers value these skills?

Will learning these skills open up promotions?

Are these skills helpful for a different role that I'm more interested in?
If you can check two out of three boxes when considering a marketing certification, then it's likely that the certification is worth it.

What Certificates Are Good for Marketing?
The best marketing certifications in 2022 are the ones that grow your skills in the most in-demand digital marketing strategies. Search engine optimization (SEO) ranks as the most important strategy in 2022, and social media marketing is also highly sought after.
What Is the Best Certification for Search Engine Optimization (SEO)?
DemandJump's Pillar-Based Marketing certification is not only the best—it's the only PBM certification available! PBM is the latest evolution of SEO that employs clusters of blog posts that are both engaging to read and check the algorithms' boxes. Whether you're a marketing strategist or a content writer, our PBM certification course teaches you everything you need to know about planning and writing content pillars that climb to page one.
Strategist Resources
Introduction to PBM: Discover the basics of a pillar strategy and how it can boost your search engine rankings to improve lead quality and quantity.
Account Setup: Take a walkthrough of the DemandJump platform so you don't miss out on any important features.
Topic Discovery: Learn how to choose a pillar topic that readers care about and that will support your business goals.
Pillar Strategy: See how easy it is to build out an entire pillar strategy about one topic with DemandJump's tools. You'll be able to choose from a wealth of sub-pillar and supporting blog titles to fill out your strategy.
Publishing: Learn the when, where, and how of publishing your content so it achieves results that propel your business upward.
Measurement: This course covers how to see what's working and what isn't so you can strengthen your strategy moving forward.
Post-Pillar Strategy: In this final course, you'll learn how to take what you learned in previous pillar plans and apply them to future strategies. You'll be able to fine tune your goals, target audience, topics, and keywords used.
Writer Resources
Introduction to PBM: See how Pillar-Based Marketing works and what you can be expected to create as a writer to ensure that different pieces of content support each other.
Writer's DemandJump Overview: Discover the helpful tools that DemandJump provides that make writing content quicker, easier, and more purposeful.
Keyword Best Practices: Learn how to pick the keywords and questions that your target audience is searching for.
Utilizing Content Briefs: In this course, you'll learn how to generate an outline about a topic with suggested high-value keywords so you can jump right into writing.
Editing and Revision: This final course covers best practices for editing and revising your content so that it is engaging for readers while still meeting the algorithms' requirements.
DemandJump University is available for free with any DemandJump account—which is also free to sign up for!
What Is the Best Social Media Marketing Certification?
Hootsuite Academy offers a social media marketing certification that is widely recognized by clients and employers. The six-hour-long course covers best practices for leveraging social media to grow your business. Broken into six chapters, the curriculum includes:
Introduction to Social Media Marketing: Here you'll learn which social media platforms businesses use and how they use those platforms.
Optimizing Your Social Media Profiles: This chapter dives further into the specific advantages of each platform and how you can capitalize on them.
Social Media Strategy: The third chapter teaches you how to set goals, measure progress and return on investment (ROI), define your brand, budget, and navigate crisis management.
Growing Your Advocate Community: This portion of the course teaches you how to grow an audience of people that are actually interested in your offerings.
Content Marketing Fundamentals: What content should you create for posting to social media? How do you measure if it's performing well? Chapter 5 answers these questions.
Social Advertising Fundamentals: In this chapter, you'll become familiar with when to leverage paid social media ads and how to do so effectively.
After you've studied each chapter—or before if you're confident in your social media skills—you'll take a 60 question exam. The fee for the exam is $199, and you can retake it for free if you don't pass.
Which Certification Is the Best for Digital Marketing? Pillar-Based Marketing.
Search engine optimization and copywriting are the most in-demand marketing skills, and Pillar-Based Marketing combines both to boost your rankings. When you master PBM, you'll find your content ranking on page one, and readers will spend more time reading your pieces. That means greater visibility and higher engagement, which leads to more conversions.
DemandJump is proud to be the first to offer Pillar-Based Marketing certification courses. Learn how to harness the latest digital marketing tools with DemandJump University—free with any DemandJump account.