Why Is Content Marketing Important for SaaS?
November 30, 2022 •Clare Sheehan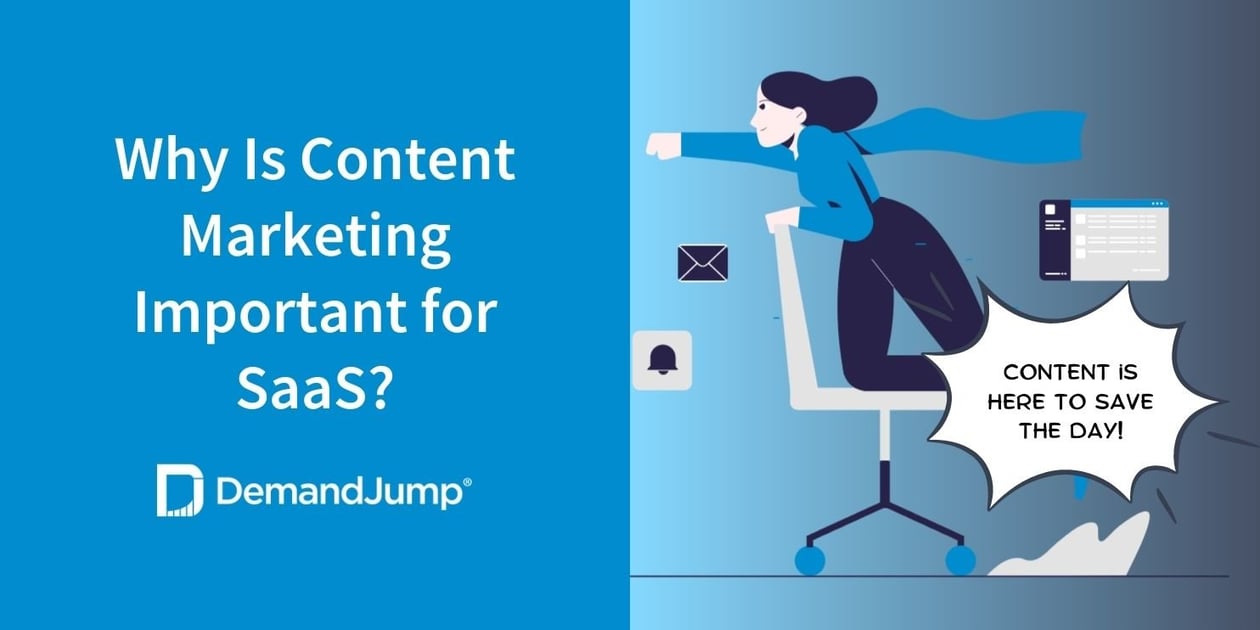 Content is a powerful marketing tool for all industries—that should be a no-brainer for marketers by now. But content is especially crucial for SaaS marketing. This is because it enables SaaS companies to connect with their customers and prospects on an individual level, nurturing stronger and more profitable relationships.
Of course, the benefits of content marketing are numerous and can differ depending on a SaaS organization's unique marketing goals. But the basic advantages remain pretty consistent:
Content is a conversation starter and—when done right—engages and captivates your audience. The content you produce is often the first introduction a prospect has to your brand and solution!
Content demystifies the complex nature of your SaaS solution or helps educate your audience on topics relevant to your product. Answering your audience's exact questions is a great way to keep people interested and coming back for more.
Content is an excellent investment. In fact,

content marketing costs 62% less

to deploy and maintain compared to traditional marketing. It also drives three times as many leads.
At its core, SaaS content marketing revolves around creating a repository of helpful and relevant content. Each piece of content you create needs to address your target audience's most significant pain points. This helps to establish trust and positions your product as the solution to your audience's woes.
However, it's impossible to reap all of content marketing's benefits without putting in some work. To master SaaS content marketing you must:
Understand the role content plays in SaaS.
Master the four core tenets of SaaS content marketing.
Know who your allies are—the right

SaaS content marketing agency

and tools can help take you from marketing zero to marketing hero in no time.
What Is the Role of Content Marketing?
Like everything in modern marketing, the role of content marketing for SaaS has undergone a significant transformation over the years. Here are the fundamentals as they stand:
SaaS Content Marketing Objectives
All SaaS content should function to attract, engage, and maintain the attention of your target audience. This is achieved by creating valuable and informative media, including:
SEO articles
Videos
Podcasts
Webinars
Social media posts
Studies and white papers
SaaS Content Marketing Results
When done right, successful SaaS content marketing establishes you as the expert in your field, increases your brand awareness, and keeps your solution relevant in a crowded marketplace.
What Are the 4 Pillars of Content Marketing?
There are four core content marketing methods for SaaS companies. Think of them like the Fantastic Four, ready to save the day in your hour of need. Okay, it's not that dramatic, but you get what we're trying to say.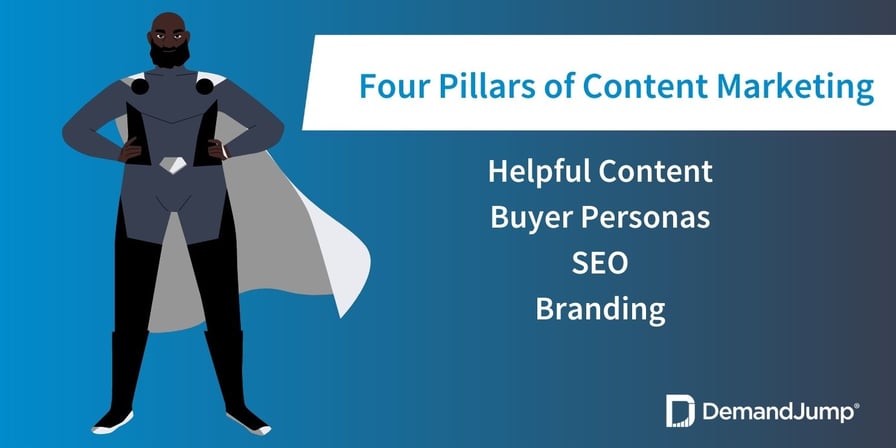 1. Helpful Content
The best content not only helps your business rank well on search engine results pages (SERPs), but it also should help out the reader. Say goodbye to sales-dominated and keyword-stuffed content—it's time to write for your audience. Without genuinely helpful content, your organization will quickly become irrelevant. But why? We have four words for you: Google's helpful content update.
In 2022, Google released an update designed to foster the creation of people-first content. Essentially, this means content that is purely self-serving or is intentionally written for search engines, is going to perform poorly.
So, what's a marketer to do? DemandJump was ahead of the curve and created a new approach to content—Pillar-Based Marketing (PBM). What's PBM? Let's break it down:
A PBM strategy involves writing, publishing, and distributing a cohesive network of relevant and insightful content that all relates back to your target audience's interests and pain points. The idea is that when your customers are searching for potential solutions, they find content you've created that answers their most pressing questions. Instead of turning every piece of content into a sales pitch, you should offer valuable information first and only reference your organization's SaaS solution when applicable. This method helps you cultivate more brand loyalty and will get your business to rank on page one, which ultimately drives more conversions.
2. Buyer Personas
How can you write content if you don't know who you're writing for? Spoiler Alert: You can't. Outlining your top buyer personas helps you gain valuable insight into your customer's behavior, concerns, and motivations. Ultimately, every piece of content you create should have your audience in mind. To develop the most robust personas, marketers need to:
Conduct extensive research and gather data from existing customers to identify their common characteristics, challenges, and goals.
Parse out your different personas and identify which types of content they'll best respond to.
Curate unique templates for each buyer persona you create.
3. SEO
Want people to find and engage with your content? You need foolproof SEO. Here's what you can do to optimize your content for organic search:
Invest in comprehensive keyword research and

content marketing tools

.
Develop a strategy for implementing your keywords and linking your content. Maybe give

PBM

a try?
Make sure your website is bug free.
Follow publishing best practices so your content will

index

properly.
Create a

content map

for your website.
Stay up-to-date with keyword best practices. For more information on this, see

our SEO keyword research guide

.
4. Branding
When it comes to content, a rose by any other name would not smell as sweet. In a competitive market, like SaaS, developing a unique brand voice is key to getting noticed. Ultimately, dialing in your brand voice is critical for communicating the value, quality, and reliability of your SaaS solution.
Here are some tips for creating a unique voice that speaks to your target audience:
Audit your existing content to see if you can pick out the beginnings of a consistent voice. You can also review high-performing social media posts to see what your followers are responding to!
Gather your marketing team and copywriters to test out different tones and messaging.
Hone in on your company goals and culture, and use these as a guideline to develop your voice.
Think back to your buyer personas, and conduct some A/B testing to see what tone they like the best.
Try to imagine your brand as a person. For example, you could pick a hypothetical celebrity spokesperson whose personality you admire and base your brand's voice on theirs.
Get By With a Little Help From Your Friends at DemandJump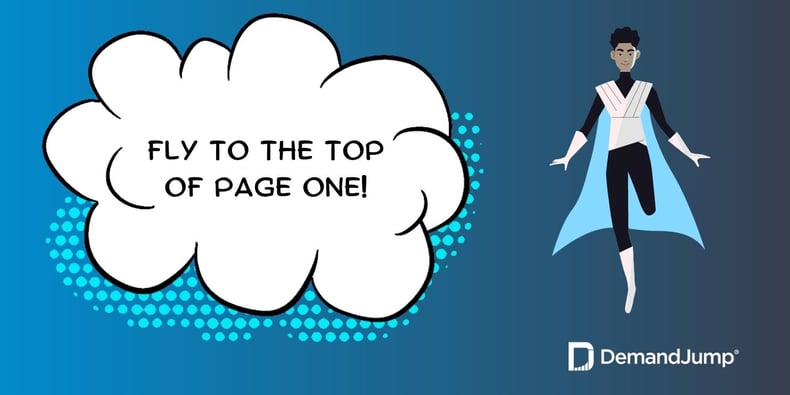 At DemandJump we're proud to be your content marketing sidekick! Using the latest technology and insights from the best minds in the biz, our content marketing strategy platform tells you what content you need to create to receive the best outcomes possible.
DemandJump easily navigates the nuances of content planning and helps SaaS marketers:
Better understand their audience and the questions prospects and customers are asking.
Gain insight into how your organization ranks on search engines compared to your competition.
Navigate the ever changing marketing landscape with our SEO advisory services and content writing experts.
Try DemandJump completely free and see how we can help you create the content your audience deserves!
Get Your Free Pillar Strategy Preview!