10 Best Blog Title Generators For Creating Clickable Headlines
January 3, 2022 •DJ Team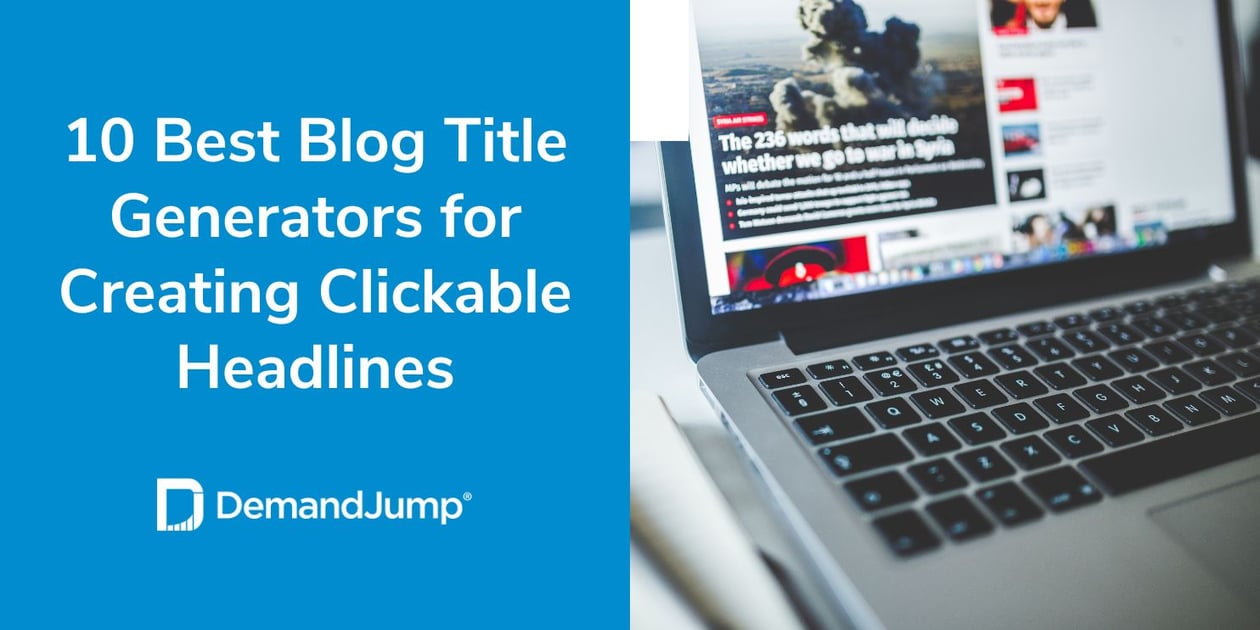 Your blog title is just one small part of your blog post. So why isn't it the easiest to write? If you have writer's block or want to dive deep into optimizing your titles for click-throughs, try using a blog title generator.
In this blog, we'll discuss different content marketing tips and tools that can help you create great blog titles and excellent website content.
How Does a Blog Title Generator Work?
A blog title generator uses AI to generate blog title ideas based on keywords or other information that you input. Some generators will randomly create popular headline formulas with your keywords, while others offer you more control of the variables and the type of headline you want.
How Do You Create a Blog Title?
There are several different approaches to blog title writing. Your headline should be descriptive enough to give your readers a sense of the content, but intriguing enough to make them click through.
Why Should Blogs Have Titles?
It's important to have both a header tag (H1 in HTML) and a title tag (title in HTML) in your blog posts. Your header tag is the large-type headline that readers see at the top of your page that introduces them to the page content.
The title tag, which is sometimes left out, is the title that search engines recognize and display in search results to users. These can be the same title or slightly different, but it's important to have both. For the purpose of this guide, we'll use title and headline interchangeably for both.
What are The Best Titles for Blogs?
According to Kickass Headline Generator, here are the top types of headlines with blog title examples:
Numbered Lists/Listicles ("10 proven methods to write the best blog title")
How-to ("How to write the best blog title")
Explanatory/Why ("Why blog title generators help you write the best blog titles")
Strong/Controversial ("Blog Writers: Are you still having writer's block?")
Fun/Playful ("I used blog title generators to optimize my blog content (and here's what happened)"
Overall, blog title formulas that include emotion, power words, numbers, and brand or person names have high click-through rates. However, make sure that your headline actually matches your page content. If not, you'll have a high bounce rate and lower engagement.
Blog Title Generator Reviews
We've rounded up a few of the most popular blog title generators for review. FatJoe's disclaimer says it best: "These titles may not always be perfect. Tweak them as you see best."
As with many AI-powered tools, these generated results can come out as strange or downright laughable. Regardless, there can be some good ideation and analysis from the list of the best blog title generator tools below.
1. DemandJump
With DemandJump, you don't just get a blog title generator, you get SEO-driven blog titles, insights into what blog to write based on value and rankings, and one-click outlines for your writers to take and run with.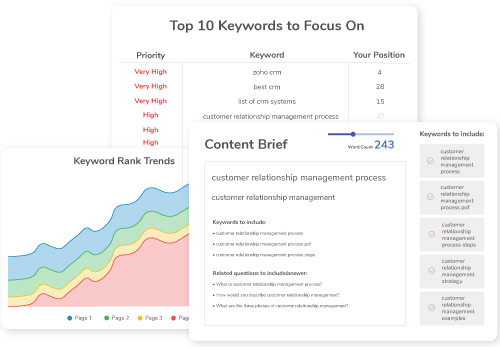 (DemandJump shows you the exact content to create, what to title, which keywords to include, and tracks the performance of that content.)
2. SEOPressor
SEOPressor's Blog Title Generator is a simple but effective blog title generator tool. Enter a keyword, select a descriptor, and the generator will give you six blog ideas based on popular title formulas. While a free and open desktop tool, SEOPressor is also a WordPress plugin that can be integrated with your CMS if you are a WordPress user.
3. FatJoe
FatJoe's Blog Blog Title Headline Generator claims to give you 100+ headline ideas in one click. In reality, it'll give you 10 ideas in one click and the other 90 after you register a free account. Overall, FatJoe offers good starter suggestions that can become great with a few tweaks. In terms of simplicity and speed, it's one of the best.
4. Kickass Headline Generator
Kickass Headline Generator by Sumo has a simple interface, but powerful potential. You can choose your headline type, enter in variables as prompted, and see the suggestions populate in real-time so that you can easily tweak them if needed.
5. Portent
Portent's Content Idea Generator spits out one blog title at a time based on the topic you enter. Since there are no other descriptors or input, the ideas you get back can be pretty out there.
6. Topic
Topic's Blog Idea Generator uses the power of GPT-3 to generate a blog title and short concept summary based on a keyword or topic you enter. Paid accounts offer more features and the ability to save lists.
7. BlogAbout
BlogAbout's Blog Title Generator has a beautiful, serene design that helps you focus. It generates fill-in-the-blank headlines one at a time. You can save the ones you like to a notebook page as you go.
8. HubSpot
HubSpot's Blog Topic Generator asks for five nouns, then generates five titles on illustrated cards based on your input. Unfortunately, the AI is a little strange and the results we tested were mostly nonsensical. With a paid account, you can unlock up to 250 more laughs.
9. CoSchedule
CoSchedule's Headline Analyzer is a powerful tool to help you analyze existing blog title ideas to predict how well each will do. CoSchedule rates each headline on a scale of 100, with analysis on headline type, word balance, word count, character count, sentiment, skimmability, reading grade level, and clarity. You can analyze a limited number of headlines for free.
10. ShareThrough
Like CoSchedule, ShareThrough's Headline Analyzer measures the effectiveness of existing headline ideas. The tool will assign each an overall headline quality score, engagement score, impression score, and strengths, and will offer suggestions for improvement.
Create Great Content With DemandJump
To build the best blog, you need a tool that can take you from concept to campaign to analytics.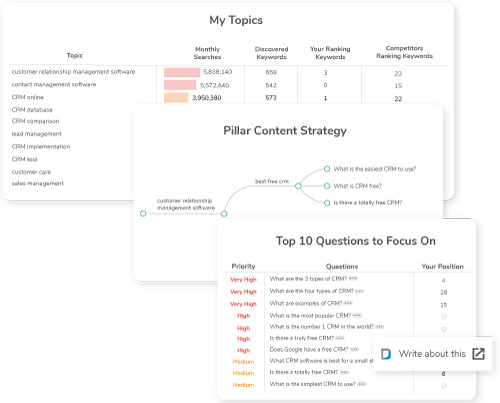 DemandJump can help you create research keywords, create one-click outlines for new content, and link marketing attribution from conversion back to your published content.
Get Your Free Pillar Strategy Report