Content Idea Generator: You'll Know Exactly What Content To Write
August 13, 2021 •DJ Team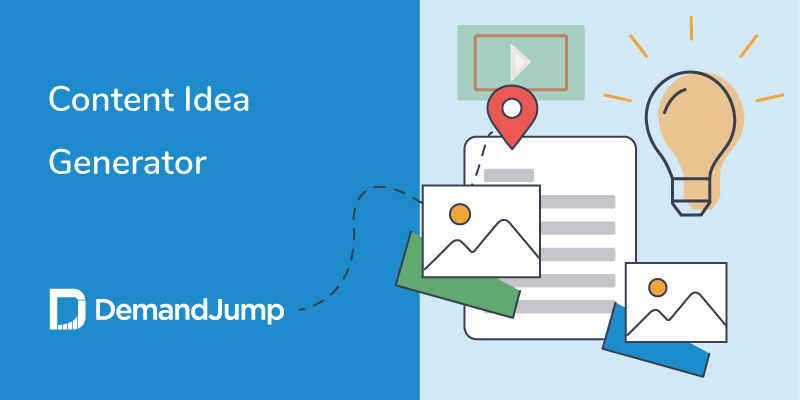 So, you've got your website or blog strategy in place. The next step is to come up with a killer list of creative content ideas to round out your plan before you get started writing.
If you're reading this article, we probably don't have to tell you how important content is to your overall marketing strategy.
But let's recall that an estimated 51% of all visitors to B2B and B2C websites are driven by organic search results. In other words, solid content will drive more traffic to your website (for free) than other non-organic methods.
If you're like most people, you've probably asked "how do you come up with content ideas?" at some point. While we all struggle with writer's block sometimes, there are several methods you can use to generate ideas, including brainstorming as an individual or as a group, using an online topic generator, or using an SEO-driven website content idea generator designed to deliver results.
How to Generate Content Ideas
Exactly how do you generate ideas for content creation? By building a data-driven list of topics to inform your short- or long-term SEO content strategy. Fortunately, there are several different ways to generate content ideas—some more strategic than others.
But before you get started making your list, there are a few key things to keep in mind.
Analytics: What does your data show about how your website visitors are arriving to your site? Are there high- or low-performing pieces of content you can capitalize on?
Audience: Ultimately, your content should be written with your reader in mind. What questions do they have? What challenges are they facing? What information are they interested in?
Education: Most organic searchers are looking to get information about something—not to be sold a product. Become an industry leader by educating your audience, and save your sales pitches to other pages on your website, white papers, and calls to action at the bottom of your articles.
Keywords: If you use Google, you've probably noticed the autofill feature when you're typing a question. You also may have noticed the related searches at the bottom of the page. Use these to your advantage to understand keywords or phrases you might otherwise miss.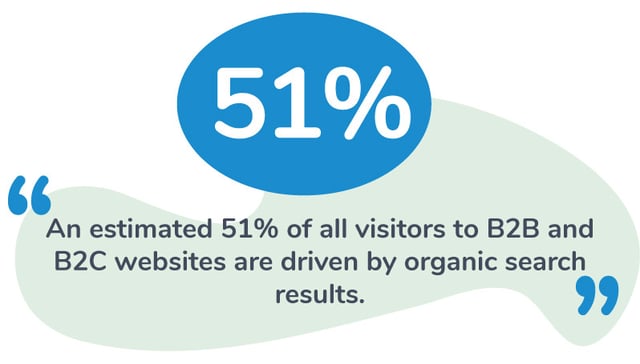 Content Topics List
The most basic way to generate content is the DIY (do it yourself) approach. To take this approach, simply brainstorm by yourself—or with a team of colleagues—a list of topics to write about.
While this low-tech method is the most basic, that doesn't mean it can't be data-informed. Consider the following as you brainstorm:
Blog comments asking questions about a particular product or topic
Frequently asked questions that your sales or support team receive
Social media comments or inquiries about your services
What your competitors are talking about on their blog or social channels
By analyzing these key pieces of information, you can get an idea of what your audiences are confused about and what they're curious about. Then, dedicate your time and energy into writing about those topics.
Topic Generator
The next step up from the DIY approach is using a free content ideas tool like an online topic generator. Most basic online generators work fairly similarly: you plug in a few key words about a topic and it'll return ideas to you.
These generators can be an excellent resource to help you develop a long list of possible topics, with results sometimes into the hundreds.
However, you might find that not all topic generators are created equally. While some will provide you results in some sort of ranked manner, most free versions simply provide a list of topics for you to choose from without any context on how to narrow the results in any intentional way.
So, once you have a list, you might find yourself spending hours researching the possible topics to decide which make the most sense for your website right now. If you're looking for a more intelligent tool, that's where the third approach comes in.
What Is a Content Idea Generator?
The final step up is using a content idea generator website. A content idea generator is a tool that takes the guesswork out of picking topics by providing keywords with rankings to help you prioritize them.
Some advanced content idea generators like DemandJump can even analyze how well you are currently ranking for certain keywords and how you stack up against your competition. This information can drastically improve your SEO strategy.

For example, if you are a car dealership with the goal of improving used car sales, you could see how you rank for common search terms like "used cars near me" and "reliable used cars." If your competition is ranking higher than you, then you know you need to produce a lot of high-quality content around those topics.
Should I Use a Content Idea Generator?
If you're looking for a surefire way to develop a content list to boost your SEO results, an intelligent content idea generator is the right tool for the job. These SEO-driven tools eliminate time spent researching keywords and topics by providing you with short-tail and long-tail keywords and phrases that can improve your SEO ranking if used correctly.
Essentially, these tools analyze top-performing keywords and phrases to show your company how well you're performing and which keywords to target to boost your organic search results.
Some content marketing tools even provide content outlines that give users recommended H1, H2, and H3 tags as well as exact words to use in each section—taking the guesswork out of content writing.
Generate Better Content Ideas with DemandJump
If you find yourself spending your day searching for a blog content generator that will provide you with all the information you need to quickly and effectively round out your content strategy, look no further than Demand Jump. In less than 5 minutes, the platform provides you with a rich content marketing strategy template for any topic, article, or product. Stop spending hours of your day researching SEO and keywords for your content.
We have automated SEO keyword research and content idea generation. See just how easy it can be, try it for free.
Get Your Free Pillar Strategy Report