Email Marketing Attribution in a Multi-Touch World
December 8, 2020 •DJ Team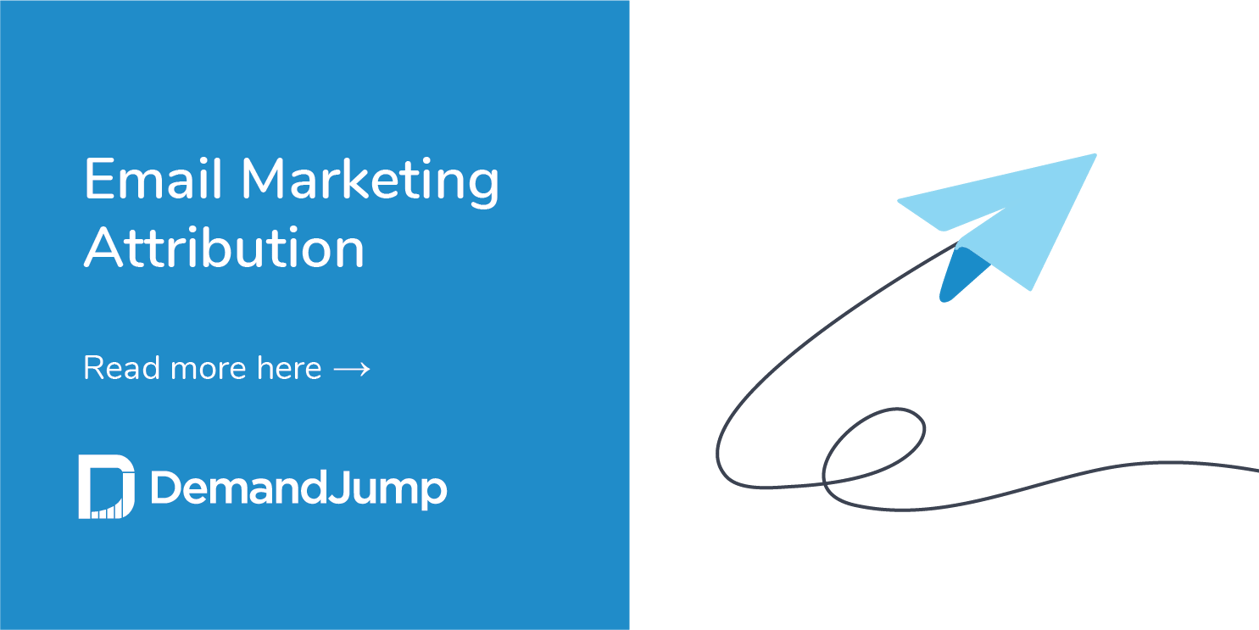 Since email became offered for free to the general public in the mid-to late-1990s, it has become a central part of the way we communicate. Back then, AOL's announcement "You've got mail" was a cause for heart-pounding excitement. Today, the shine has worn off, and many of our inboxes can become more of a stress than anything else. Though half of the global population (or more, by the time you read this) uses email, today many emails go unopened. This is especially true of marketing and promotional emails.
But at the same time, email marketing generates $38 for every $1 invested. Even though only an average of 17% of the people on a mailing list will open a marketing email, the returns from this channel are still almost unmatched in marketing today.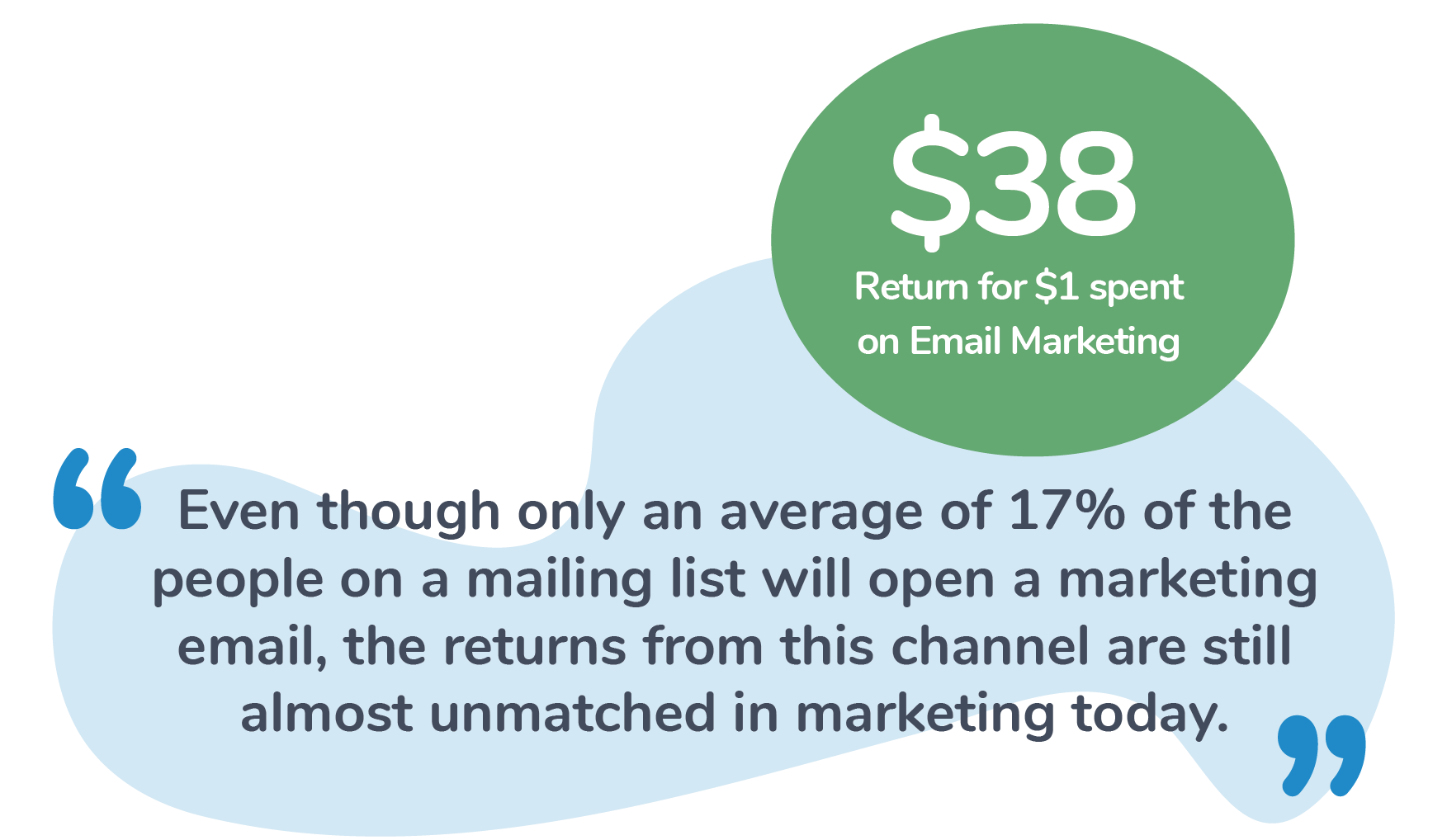 Understanding how email is driving business and providing a return on investment is the science of email marketing attribution. You might never expect that even an unopened email could result in more business for your company, but those are exactly the insights that an email-inclusive attribution model can help you uncover.
What is Email Attribution?
Email marketing attribution used to be as simple as looking at the back-end of your marketing email platform. These tools like Mailchimp, Constant Contact, or ActiveCampaign come with built-in email analytics like open rate and click-through rate. This made it easy for marketing teams to understand how well the email performed, how many people it directed to the website, and ultimately how much the email paid off in new or repeat business.
However, today we live in a world where consumers receive a lot more email and see a lot more ads in general. This means even when the email is unopened, the subject line alone can serve as a touch-point that might deserve credit along the customer journey. If your email subject includes the mention of a promotion, or a call to engage on social media, your audience might just go directly to your website or social media without opening the email. So, while the email made them aware of the opportunity, under traditional attribution, it wouldn't be credited.
This impact of unopened email on other sales channels is called the "halo effect." In one UK study, 35% of email recipients intended to go to a company's website to check out the meaning behind an interesting email they received, even though these recipients didn't open the email at all.
Measuring the power of the halo effect in your marketing depends on analysis, and also on the way you have defined your lookback window, also called an attribution window.
What is an Attribution Window?
Beyond just the channel of email, an attribution window is the period of time that a marketing team agrees to let pass before deciding to discredit a marketing touchpoint as the cause of a conversion.
Say a customer opens a marketing email, but doesn't click through on a link or go to the website right away. If they visit the website in a week and make a purchase, would the email still receive credit for the conversion? This depends on the email attribution window, as well as if the customer engaged with any other content between opening the email and going to the website.
Most email software assigns a 15-30 day attribution window and keeps track of whether the user comes back to click a link days, weeks, or even months after the email was opened. If you notice that customers tend to wait longer before engaging with the email, it might be a good idea to expand your attribution window and see what you might learn.
But the limit of an attribution or lookback window is that the tracking is only based on whether the email is opened and clicked. So if the halo is in effect, and a consumer never opens the email, your marketing attribution model may still not be telling the full story.
This is where comparative analytics might be helpful. Look at metrics like how your website traffic changes between days where you do and do not send marketing emails. Or you could divide your audience into two groups, and only send email to one of them, to see how much the email has an effect in conjunction with the rest of your marketing. These are just some of the strategies to assess the full value of email in your marketing, and make sure it's getting the full credit it deserves.
Deploy Real-Time Cross-Channel Marketing Attribution, Including Email
With all the work of content creation and strategic thinking that already goes into marketing, the added technical layer of attribution tracking and data analysis can be overwhelming to the point it gets ignored—kind of like all those unopened emails!
DemandJump's cross-channel analytics features draws in data from all your marketing, including email marketing. Through easy-to-read dashboards, our cross-channel analytics don't just show you what the data says today, but help you understand patterns and implications for future strategy. Through DemandJump, marketers and executives can make data-driven decisions about where to invest the time, energy, and budget to make the biggest impact on business goals.
Let DemandJump show you the intersection between the story of your marketing and the needs of your audiences. Sign up for a free trial and let us do the hard work for you.
Get Your Free Content Marketing Strategy Report