How Do I Practice SEO Content Writing?
August 17, 2023 •Jeremy Flick
The benefits of SEO content writing are boundless—like more traffic, more leads, and more conversions. With the ultimate goal of ranking high on search engines like Google, using SEO content tools can help you realize these benefits with your own content marketing strategy. Whether you're struggling to develop SEO content ideas or simply need help finding keywords, the tools you use can lead to providing your customers get the answers they're searching for online. And that means you reap the benefits, while leaving your competitors in the dust.
So how do you begin SEO content writing and what steps should you take to hone your skills? In this blog, we're going to look at the necessary steps needed to create killer SEO content for your audience.
What Is the First Thing You Would Do Before Starting to Write Content for SEO?
The first thing you should do before writing your SEO content is to determine your target audience. When you establish your audience, you'll be able to better understand what content to write and how to address readers' questions. Plain and simple, if you want to reach more readers, you need to write content that answers what they're searching for online.
But before you start writing, you need to understand who you're writing for and why. Will readers be decision makers at other businesses? Or are they a consumer? These questions will help you focus in on the who your content is for and why you can help them. So how do you figure out who your target audience is and how to write for them? Go through these steps to structure your plan for writing for a specific audience:
How does your business fit into the mix? Consider how your product or service helps your customers. Think about what you offer and what your ideal customer cares about.
What pain points does your business solve? Your product or service is made to fix a problem—but what does it do? Think about what your business brings to the table that other companies don't do—or at least not as well as you.
What types of customers are your aiming to convert? Determine what your ideal customer profile (ICP) looks like for your business. Who are you actually selling to? Why would they be a beneficial target audience?
Once you nail down who you're going to write for, you'll have an easier time creating the content itself. Knowing your target audience helps you determine what they're searching for, which means you can answer their questions—and get their business.
How Do I Start SEO Content Writing?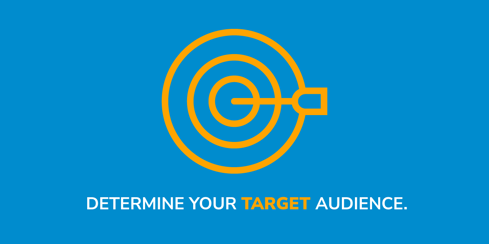 After you've determined your target audience, you'll need to develop a content strategy and find high-value SEO keywords to drive your content. That's right, keywords are still a major factor in SEO. And with the right strategy, you'll be able to generate helpful content that satisfies both your readers and search engines. Ultimately, to rank high on search engine results pages (SERPS), you need to dedicate time and effort into creating a plan and then picking keywords for your SEO content writing. For beginners this step is essential to learn how content writing works.
We know this can sound overwhelming, but once you get the hang of it, you'll be able to produce high-quality SEO content that ranks higher on Google. What are the steps you need to take?
Decide on a target audience and focus on how your product can help them.
Develop a content strategy, such as Pillar-Based Marketing (PBM).
Select high-value keywords and let them drive your content.
Write content using keywords and further research to provide answers for your audience.
So how do you start your content strategy and find the right keywords?
Building a content strategy from the ground up doesn't have to be complicated. While there are several businesses touting their techniques, one strategy has been proven time and again to drive great results: Pillar-Based Marketing. This revolutionary approach to content marketing was developed by DemandJump and is the cornerstone of ranking high on SERPs.
What is PBM? In short, PBM weaves your content together in a Pillar structure—with Pillars, Sub-Pillars, and Supporting Blogs—based on high-value keywords. That means focusing on phrases and questions your audience is actually searching for online is essential to PBM success. Each piece in the strategy builds off of one another to create an authoritative powerhouse of content. You're the number one source of information on your chosen topic, which means higher rankings, more organic traffic, and more leads.
With keyword research in particular, it can take hours or even days to search through your competitors' sites and try to find what keywords they're using. Not only that, but it's your best guess at what they keywords actually are and difficult to see if they're even ranking. However, it's possible to do keyword research—and build a PBM content strategy—using DemandJump. Our platform takes away the guesswork and gives you powerful tools, including insights, content briefs, and PBM strategies.
Should Content Writers Know SEO?
Yes, 100%! Content writers need to know how to use SEO in their writing. Without using SEO techniques like keywords, meta descriptions, and headers—among others—a content writer will have a difficult time producing blogs that get traffic from Google. If you use the right SEO techniques, you can avoid being a part of the 90% of blogs that see zero traffic. That's why being versed in SEO is essential for marketers to implement in their content—because you can end up on page one of SERPs!
How Do I Write an SEO Blog?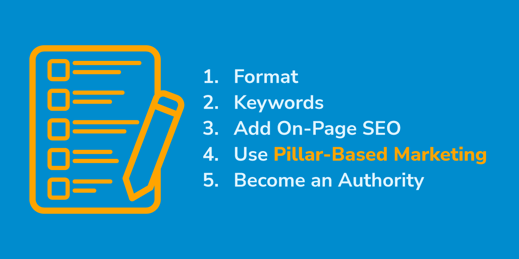 Writing an SEO blog means creating content that uses SEO to reach more readers—and actually answers their questions. Have you experienced blogs that don't get to the point and, rather than solve questions, dances around the answers? It's frustrating, right? To avoid that outcome, you need to be focused on writing useful content for your target audience. Don't worry about ranking for keywords if you can't first write blogs that provide helpful information—Google doesn't like it when you create content that isn't valuable (and neither do readers). So how do you optimize your SEO blogs?
Format: Use headers (h1, h2, h3, etc.) and title tags to help organize your content.
Keywords: Use high-value keywords that your audience is actually searching for online. Using keyword questions as h2s can help you secure the answer boxes on

Google results pages

.
Add On-Page SEO: Make sure you add things like meta descriptions and alt text to help the accessibility of your site for both web crawlers and your audience.
Use Pillar-Based Marketing: Structure your content using Pillars, Subpillars, and Supporting blogs to create a web of content that boosts your authority.
Become an Authority: Not only should you structure your content using PBM, but you want your audience to feel secure that you know your topics inside and out. By providing valuable, well researched content you'll give your audience the answers they're looking for—which means they'll come to you for more.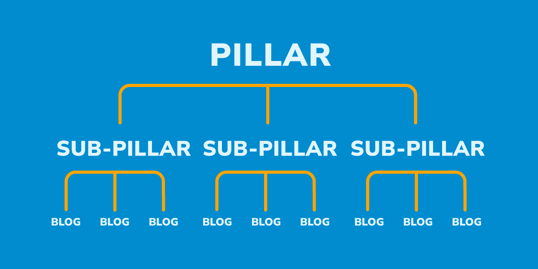 While there are a lot of approaches to SEO writing, at DemandJump we can help you find the right keywords, create the best strategy, and write the best content all using one tool. We understand the importance of content in SEO, so we've made it our mission to help you write the best blogs for your business. Don't waste your time manually searching for keywords and hoping for a good outcome. We are confident that you'll see results by following our PBM strategy with high-value keywords to drive your content. Get started today - see just how easy it can be!
Get Your Free Pillar Strategy Preview!