How Do You Structure a Pillar Page?
April 25, 2022 •Jeremy Flick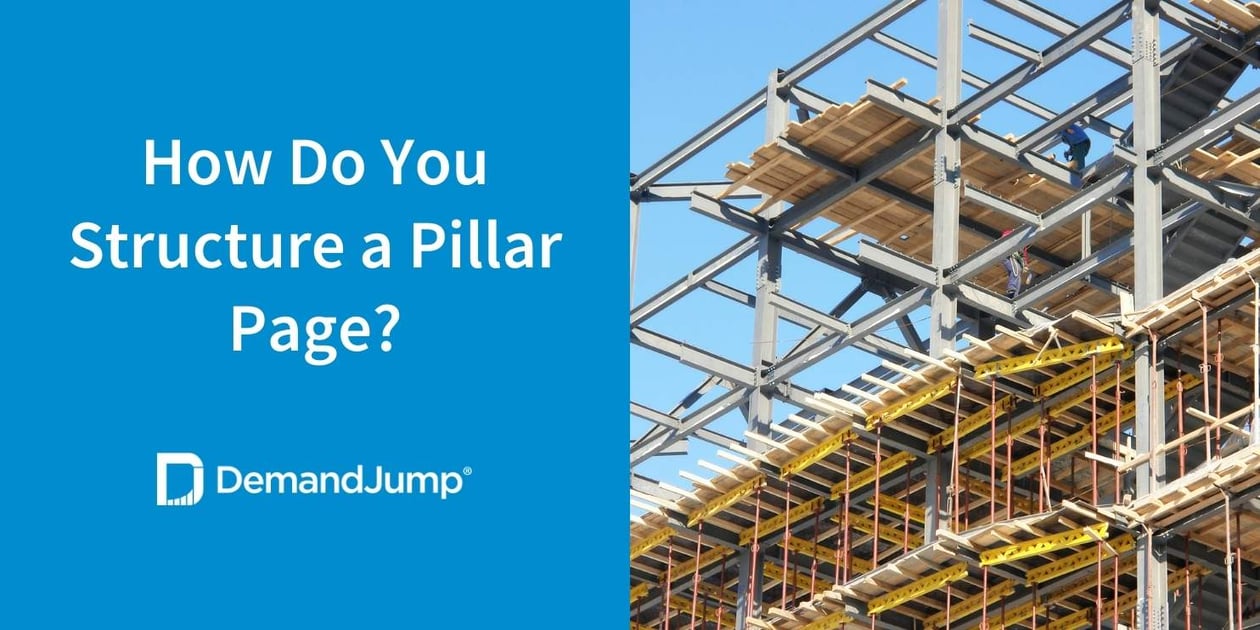 The internet can be difficult to master when your business is hoping for an increase in web traffic. Are you wanting to boost your website ranking on Google to drive customers to your product or service? If you're unsure how to navigate content or search engine optimization (SEO), you should consider a content pillar strategy.
Building content on your website is best structured using a SEO pillar strategy. By using pillar pages, sub-pillar pages, and blogs, you'll be able to strengthen your content through connecting all of the information surrounding your chosen topic. This emphasizes your authority on a specific topic related to your business and brings your audience to your business's site. A pillar page design is structured using high-ranking keywords and SEO elements to boost your website up to page one. Let's talk about pillar pages and how can you come up with a pillar page outline.
How Do You Write a Pillar Page?
With an SEO pillar, your goal is to create interconnecting content with pillar pages, sub-pillars, and supporting blogs. Each piece plays an important role to gain higher search engine rankings. Do you think a pillar page strategy sounds like a good idea? Good news! At DemandJump, we can help you start building your content from the top down.
The main piece of this strategy is a pillar page. A pillar page is a broad 3,000-word piece of content that thoroughly explains a specific topic, answering exact search questions used by customers while integrating high-ranking keywords. This page's intent is to make you the go-to source for information regarding your pillar topic.
But how do you structure the pillar page you're writing? Beyond using questions and keywords, formatting can have an impact on your search results too. Most webpage content is broken down into headers—the titles of the page and each section—and text—the actual meat and potatoes of your pillar page. The header structure is pretty simple: use an H1 for the main title, H2s for the title of sections, H3s for sub-sections, and so on. The thing about H2s is that search engines prioritize them over H3s, H4s, etc., and gives you the advantage when structuring your content.
For example, each section title in this blog is an H2 that uses exact customer search terms discovered by DemandJump's software. Therefore, Google sees we're answering high-ranking questions for our audience to find in a web search.
How Do I Choose a Pillar Page Topic?
So, we know how to write and format a pillar page, but you might be asking "What should my pillar content be?" A pillar page should be chosen based on your business and the product or services it offers. When building your pillar page, it is important to think about which topics your business will want to rank for.
Imagine a bubblegum company called Pop! that produces multiple flavors of gum marketed toward young people and nostalgic adults. Of course, they want their customers to know the history of gum, why it's called "bubble" gum, and how ingredients allow them to blow the biggest bubbles. Pop! decides to write a pillar on the topic of "What is bubblegum?" using DemandJump to find the highest-ranking keywords and questions to create a comprehensive guide on all things gum.
A general structure for this topic could lead to several different pillar page templates:
Facts About Bubblegum

Why is Bubblegum Pink

When Was Bubblegum Invented?

What is Bubblegum Made Of?

Chewing Gum Benefits

Is it Good to Chew Gum Every Day?

How Long Should I Chew Gum?

Is Chewing Gum Good For Health?

Natural Bubblegum Flavor

What is the Flavor of Original Bubblegum?

What Are Natural Flavors in Gum?

How Do You Make Natural Bubblegum Flavor?
As you can see, there is no shortage of topics to discuss bubblegum. Since Pop! Bubble wants to start its pillar page, they can begin by answering the high-ranking questions and provide their customers with valuable information.
Is a Pillar Page the Same as a Landing Page?
In short, no, pillar pages and landing pages are not the same thing. A landing page is typically a direct link sent out to potential customers that leads to a page trying to convert them into paying customers. Pillar pages are typically found organically from people searching for specific questions and keywords. However, companies might combine the two pages, like our SEO pillar.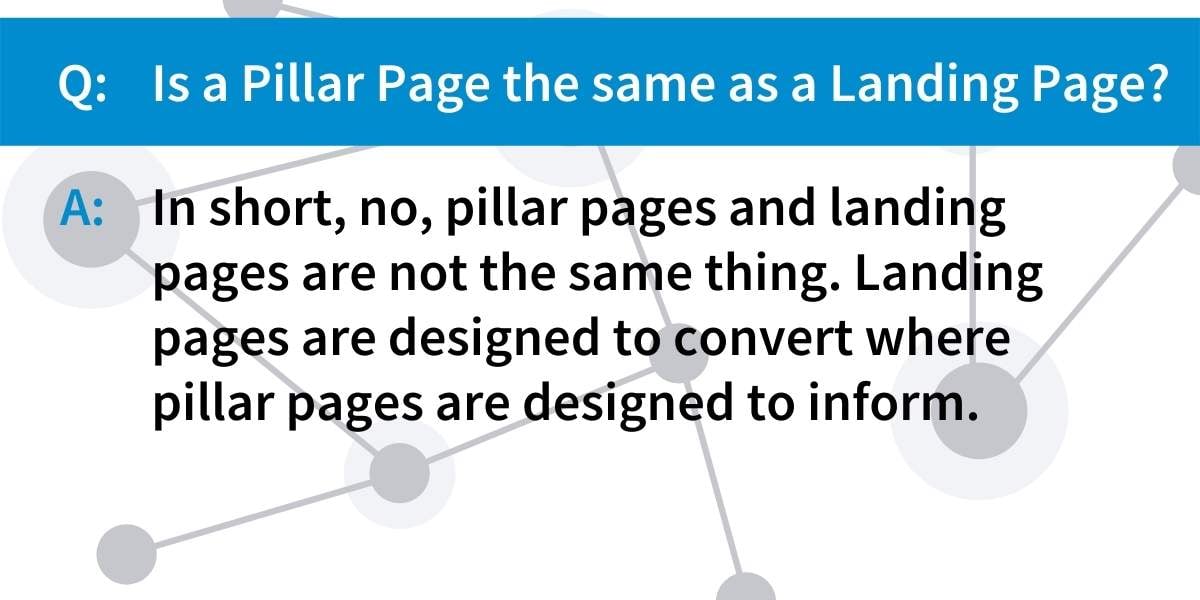 A pillar page is meant to drive customers to your website based on the content you produce to inform them on different topics relating to your business. Someone that clicks on your pillar content has found it organically from a search engine using a question or phrase. Because a pillar page uses SEO to its advantage, it's more likely to bring in visitors looking for answers. Remember, a pillar page is connected to sub-pillar and blog content, which expands your ability to take advantage of SEO.
A landing page is a single web page that a visitor arrives at after clicking through from an email, advertisement, or other digital sources. Users are urged to take action after they arrive on your landing page, such as joining your mailing list or purchasing your items.
DemandJump Elevates Your Content
Are you overwhelmed with the thought of beginning your pillar? We get it! It can be difficult to start writing your content. But DemandJump has you covered! We offer a prioritized list of content pillars and an SEO keyword generator to create your SEO pillar strategy from the top down. DemandJump can help you reach page one by automating your content pillar plan.