How Much Does PBM Software Cost?
July 8, 2022 •Erica Kempf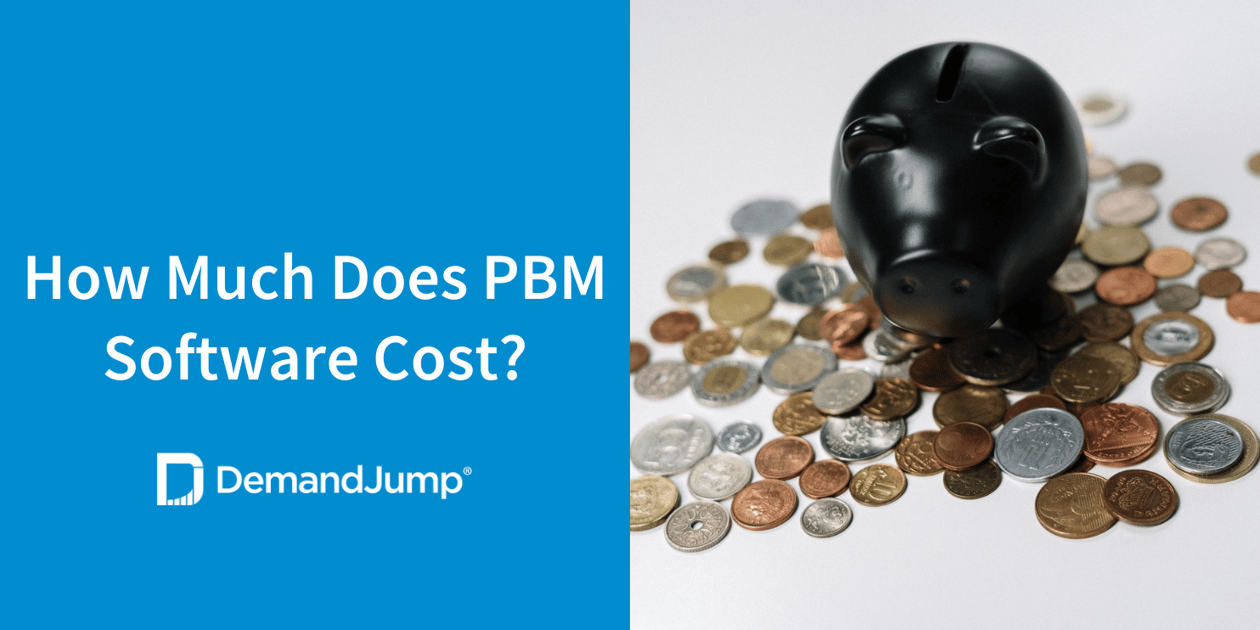 Pillar-based marketing (PBM) is a marketing strategy where you create pillars of related content based on exactly what your potential customers are searching for online. It leverages the power of good content by building a structure that tells search engines that you provide value. This means your website and blogs show up on page one of search engines when people are searching for answers to specific questions that your company can help with.
It is a new content marketing strategy that's getting great results, and PBM companies that help marketers develop and execute successful PBM plans are a great place to start getting good results for your company. So where's the best place to go for PBM software, and how much is it going to cost? Let's dive in and find out!
Does PBM Cost Money?
The short answer is yes, all marketing is going to cost money, either as cash or in time. Here's a breakdown of what you'll need to execute a PBM strategy from start to finish, along with a rough range of how much you might expect to pay for each, depending on your exact needs. The more pro-level options are going to have more features that may save time and get better results, which could save and generate more money over time.
PBM software - free to $999/month
Website and blog publishing - free to thousands a month
Writers to create content - average cost $20-$50/hour
Now that we've given you a rough idea of what to expect cost-wise, let's go through what you'll get for your money.
What Are PBM Tools in Marketing?
PBM tools are tools that help you identify what search terms your potential customers are using to help them find solutions to their problems. They go beyond just providing a general list of terms, though. They also show you how to structure your content in a way that search engines recognize so that it shows up on page one of search results.
The other tools needed for PBM are the same types of general tools that would be used in other forms of content marketing. PBM requires website and blog publishing tools to push the content that is created out into the world and someone to write the actual content.
What Is a PBM Platform?
A PBM platform is the most important tool in PBM. It should provide the following:
SEO Keyword Research - show the most searched for keywords relevant to your company
Competition Research - discover where you rank compared to competitors for these keywords
Pillar Structure Planning - learn how to structure your content for best search engine placement
Writing Guidance - easily provide writing briefs to outline specific pieces
Attribution Metrics - Track where people are finding you based on this content
Ongoing consumer insights - Provide new ideas for compelling content based on real life customer behavior
How Do I Choose a PBM Platform?

The best way to choose a PBM platform is by looking for one that provides all the features you need, with a proven track record for getting results and excellent customer service. Ideally, you want to ask "What is the best PBM platform?" and choose the best one that fits your budget.
We at DemandJump developed the entire concept of PBM, and have the first and most well regarded PBM platform around. With DemandJump you know you'll get cutting edge insights in a way that's easy to apply for jaw-dropping results.
How Do You Succeed in PBM?
You succeed in PBM by using the best tools to create and deliver the compelling content your potential customers are searching for right now. At DemandJump we have seen time and time again really remarkable results with our PBM strategy, and we KNOW it will work for you too if you follow the plan.
Using the right keywords and embedding them in a content structure that tells search engines you really know what you're talking about works. You will be successful if you do the work to create what your customers want.

How to Budget for PBM?
Now that you know what to expect from a PBM platform and how effective it can be, let's talk about the nitty gritty of price options and budgeting.
With DemandJump as your PBM platform, we offer a freemium version of our product so you can discover more about the system and begin creating your strategy. Once you get a taste of PBM, we're sure you'll be interested in seeing what our Plus, Premium, and Pro options offer as well.
Freemium includes:
Unlimited Insight Discovery Reports
3 competitors
1 Content Brief
Plus includes (for $199/month annual or $299/month monthly):
3 users
Unlimited Insight Discovery Reports
3 competitors
Unlimited Content Briefs
Google Search Console (GSC) integration
Premium includes (for $499/month annual or $699/month monthly):
Unlimited users
Unlimited Insight Discovery Reports
5 competitors
Unlimited Content Briefs
GSC and Google Ads Integrations
Pillar Strategy Dashboards
Pro includes (for $999/month annual):
Unlimited users
Unlimited Insight Discovery Reports
10 competitors
Unlimited Content Briefs
GSC, Google Ads, Bing, Facebook, and LinkedIn Integrations
Pillar Strategy Dashboards
Check out our pricing page for the most up-to-date info on pricing and features as they're updated!
DemandJump: Your PBM Platform
When you're ready to take your content marketing to the next level, pillar-based marketing is where you want to go! At DemandJump, we developed this system from the ground up and know how to make it work its very best. Visit our website for more details, or sign up for your own free account today to get started!