How To Analyze Your Website's Content: A Guide For Content Audits
September 24, 2021 •DJ Team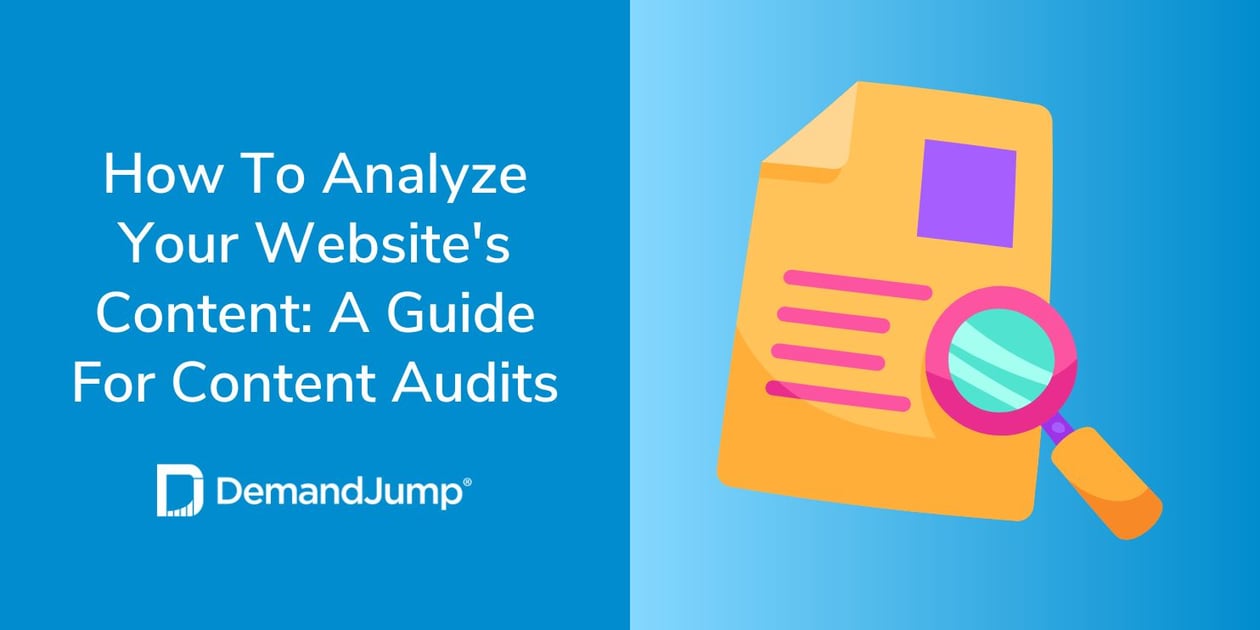 Imagine you're a newly hired marketing director at a growing company. You're super excited to start the job, but when you come to the office, you realize the company's site is outdated, that there's no SEO content strategy in place, and no processes implemented to keep the site optimized.
Where do you start? What do you do to help the company pivot in the right direction?
The best place to start is by conducting a thorough website content analysis. Look at all the elements of the site, write down what's missing, and bring all that data to the executive team.
We'll break down every step of the process of analyzing a website's content.
Let's get started.
Conduct a Website Design Analysis
First things first, you have to analyze the design of the website.
The design is very important to the user experience. It can make or break the usability of your site.
Studies show that it takes only 50 milliseconds (that's 0.05 seconds) to form the first impression of a website. That is a very short time.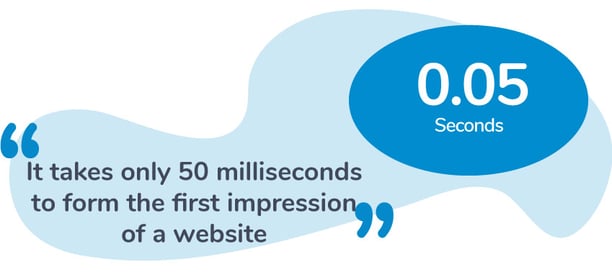 One of the best ways to create a good user experience is with design best practices. Here are a few good questions to ask yourself when you're reviewing a site's design:
Is the site accessible?
Are the CTAs clear and easy to find?
Is the menu easy to navigate?
Is there a good balance between text and visual elements?
Does the site look outdated?
Is all the content easy to read (visually)?
Do the colors enhance or detract from the user experience?
Conduct a Website Content Analysis
Next up, you should analyze the content of the site.
Content analysis involves looking at two factors: conversions and SEO. In terms of conversions, you need to look at whether the content makes sense and whether it's optimally written to convert your visitors to paying customers.
Does the sales copy make sense?
Does the pricing page clearly communicate the value of the product and the different plans?
Is there an "About Us" section, and if so, is it thoughtfully written?
These are some questions you want to ask yourself when conducting a proper content review.
Along with that, web content needs to be optimized for SEO. However, this can't be a sporadic tune-up once in a while.
Any online business needs to have a thorough SEO strategy for its content. It needs to include an SEO checklist for each new piece of content, and the site's content needs ongoing monitoring and optimization as a whole.
Here is an example of a good SEO checklist for a blog post.
Do the title and URL have the target keyword?
What is the length of the article?
How many internal and external links are in the content?
Does it hit on all the required long-tail keywords?
Is there an alt tag for each image?
Is there a clear H2/H3 structure?
Do the headers contain the relevant keywords?
This is by no means a comprehensive list, but it will get you started. One great way to stay on top of things when it comes to SEO is to set up automatic monthly/biweekly website analysis reports.
Create Website Analysis Reports
A helpful way to track your website performance is to set up automatic analysis reports. You can use a tool like SEMrush or Ahrefs to send detailed SEO reports with all the things you have to fix.
A tool such as Google Search Console is useful for setting up SEO and site performance reports, and a platform like Similarweb keeps track of your traffic sources and how you compare with the competition.
Another practical addition to your toolkit is content analysis tools.
Use Content Analysis Tools
There are tools out there that will help you analyze your content, beyond just looking at SEO metrics or broken links.
For example, you can use a platform like SmallSEOTools to check the density of your keywords, check for grammar mistakes, and even check for plagiarism. With CoSchedule's Headline Analyzer, you can improve all of your blog post titles.
Here at DemandJump, we've built a comprehensive platform that helps you optimize your content and create new content to rank on the top of Google's search results. DemandJump tells you the exact content to create, which keywords and topics to include, and what your content should look like. See just how easy content writing can be.
Create a Clear Process Moving Forward
Even if you implement each of the tips we wrote about here, who's to say that your site will stay optimized?
The best way to ensure the success of your website (and your business as a whole) is to create clear processes that your content writers, designers, developers, and SEO experts can implement to keep your site optimized.
That's what you should do for the long-term benefit of your brand. Keep testing, keep making data-driven decisions, and keep delighting your visitors and customers.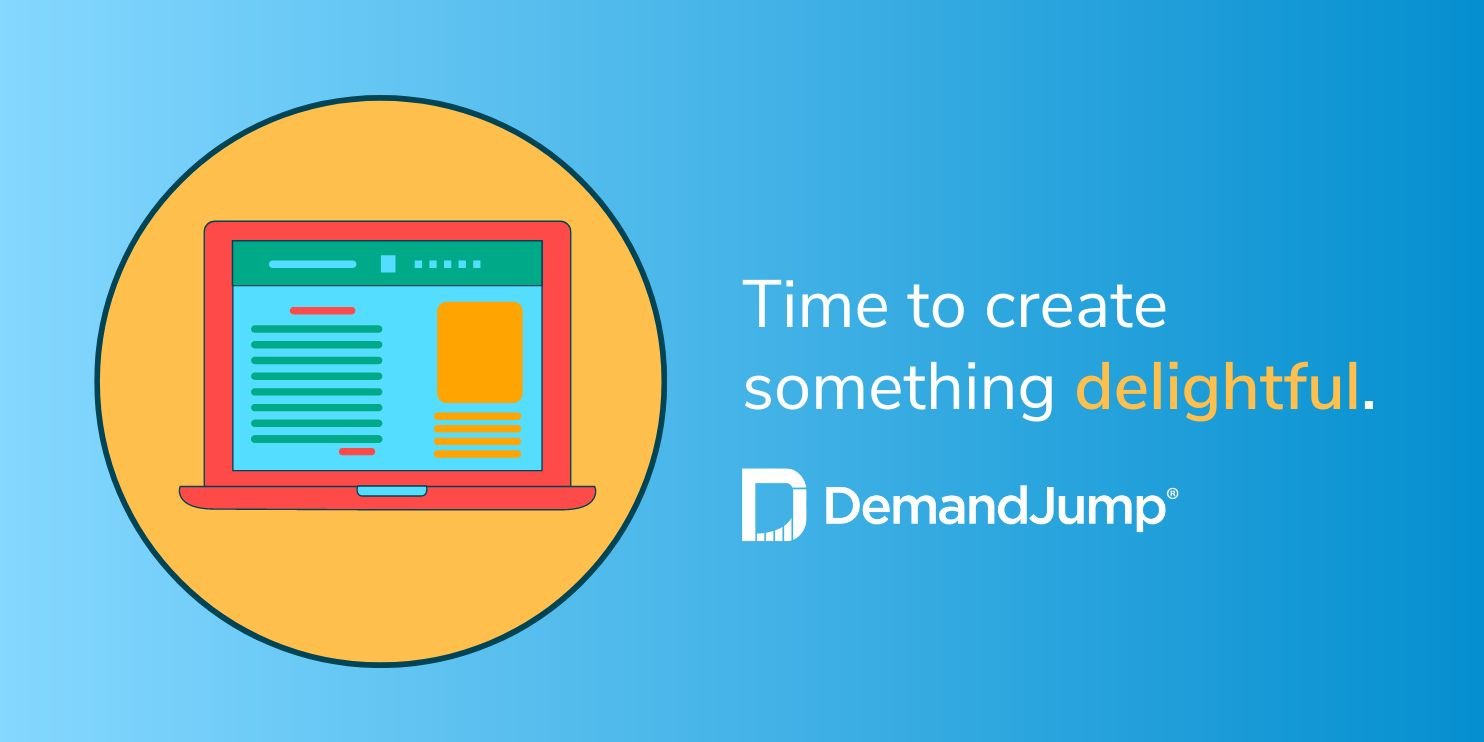 Get Your Free Pillar Strategy Report