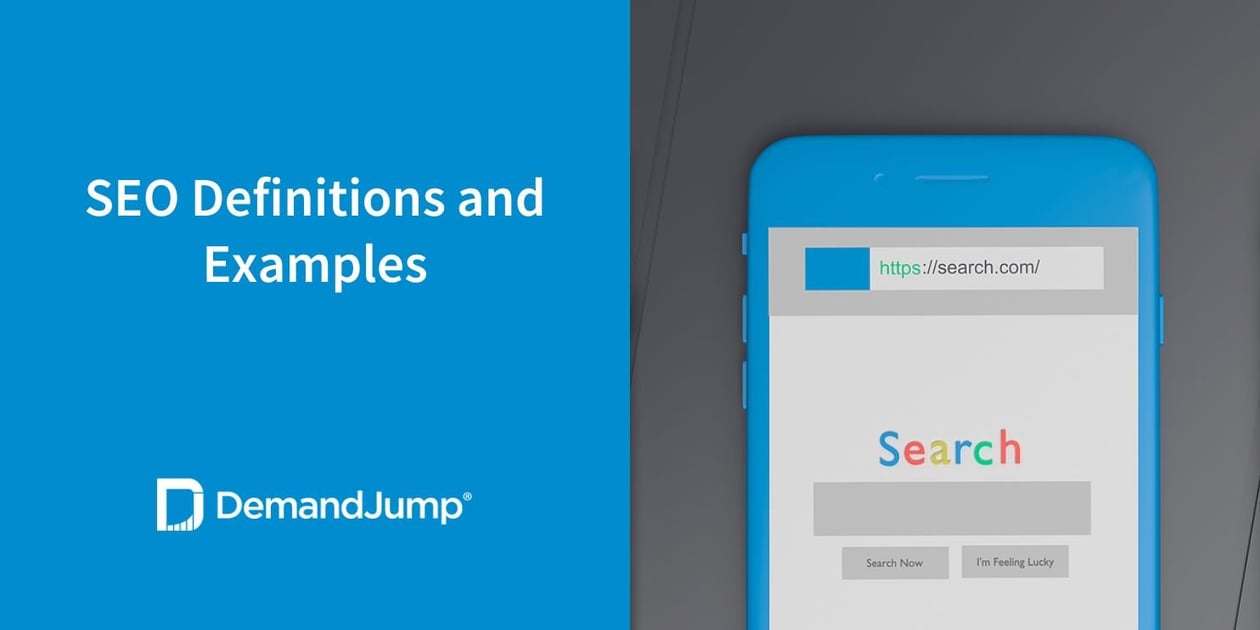 Why is SEO important? What are keywords and should I be using them to improve SEO content? Essentially, search engine optimization helps your website move up the page rankings following an algorithm, which leads to what people see online in searches on Google. We often point out that 90% of websites get zero web traffic at all. That's because if you're not on page one, most people don't click to page two, three, four, etc. And the SEO meaning in digital marketing shows you can take advantage of optimization for your online content. What is SEO in digital marketing and how is it used? We provide some examples to explain it!
What Is Search Engine Optimization?
Simply put, SEO is the process of increasing the number of organic visits to a certain website by making sure that it appears highly on the list of results generated by a search engine. Part of the SEO process is optimizing your website and content for search engines to find and process, which ranks them on how valuable they are to the searcher.
How Is SEO Used in Digital Marketing?
Businesses want to reach their target audience with the digital content they produce, like blogs in particular. By using SEO to their advantage, businesses can rank higher in searches and drive higher conversion rates. But how do businesses use SEO in their content marketing online?
Back in the day, many writers used to stuff the same keyword in a piece of content over and over again in hopes that they would rank higher on Google. The problem with this method is that it produces low-value content—and search engines have caught on to this issue. Now Google can see when content doesn't provide much value to the conversation and does not reward it with high rankings.
One of the best ways to have content rank higher on Google is to answer questions with informative content. By that we mean content that actually answers questions with valuable information. Search engines reward blogs that avoid stuffing a few keywords and instead use several high-ranking keywords, because people want to avoid repetitive content that doesn't help them. So when it comes to good SEO vs bad SEO, It's all about value!

How to Do SEO
Search engine optimization is more than following a formula. The search engine optimization techniques you use will determine how your website performs. You need to be deliberate about what keywords you choose, how you use those keywords, and how you answer questions within the content you produce. One avenue for SEO that many businesses have success with involves following these three steps:
Develop Content Pillar Strategy
Find High-Value Keywords and Questions
Write Valuable Content

For example, RedViolet Books wants to write about book publishing so their audience can better understand how books are made—and drive traffic to their bookstore.
The first step for RV Books would be to build a content pillar strategy. A content pillar consists of three major types of writing:
Pillars: A comprehensive guide to a broad topic in a 3,000-word piece of content using ~20 high-value keywords
Sub-Pillars: A more specific piece of the Pillar strategy that explains a topic further in a 2,000-word piece of content using ~15 high-value keywords.
Supporting Blogs: The most specific piece of content answering questions in 750 words with 7-8 high value keywords.
In this case, RV Books would like to write a Pillar about "book publishing." Of course, this lends itself to many topics focused on publishing books and gives them the space to answer the most important questions throughout their content pillar.
Next they decide on their Sub-Pillar. A content pillar strategy should contain one Pillar and three Sub-Pillars. RV's first Sub-Pillar covers "cheapest way to publish a book." Again, this is more specific than the Pillar, but there is still a lot of space for them to explore in these pieces.
Finally, they decide on different blog topics within their Sub-Pillar. RV decides on three blog titles: "How much does it usually cost to publish a book?" "Is there a free way to publish a book?" and "How do I self-publish a book with no money?"
The first blog they want to write is "Is there a free way to publish a book?" They need to find 7-8 keywords and questions to use throughout their piece, which might include:
How to publish a book for free
How do I publish a book and sell it for free?
Cheapest way to publish a book
Make a printable book online free
Best free book publishing software
Free publishing sites
Do you need money to publish a book?
Now RedViolet can write their blog using high-ranking keywords while answering the questions that matter most to their audience.
Another business, XY Intelligence wants to write about artificial intelligence. Their Pillar is the broad topic of AI. They have a Sub-Pillar titled "types of artificial intelligence." And one of the blogs in this pillar strategy is "How many types of artificial intelligence are there?"
As you can see, these businesses are using the content pillar and keywords to their advantage to ensure that their content is optimized for search engines. If you follow these steps, you'll be able to use SEO for your digital marketing content as well.
Use SEO to Boost Your Content
Keyword research can be difficult to do without the proper tools. Searching for keywords online can take hours or even days to complete, and even then it's not assured you select the right ones. DemandJump gives you insights on what keywords and questions are ranking higher on search engines, so you can be sure you reach the right audience by getting to page one.
Get Your Free Pillar Strategy Preview!