The Best Way to Check Your Keyword Rankings
November 18, 2021 •DJ Team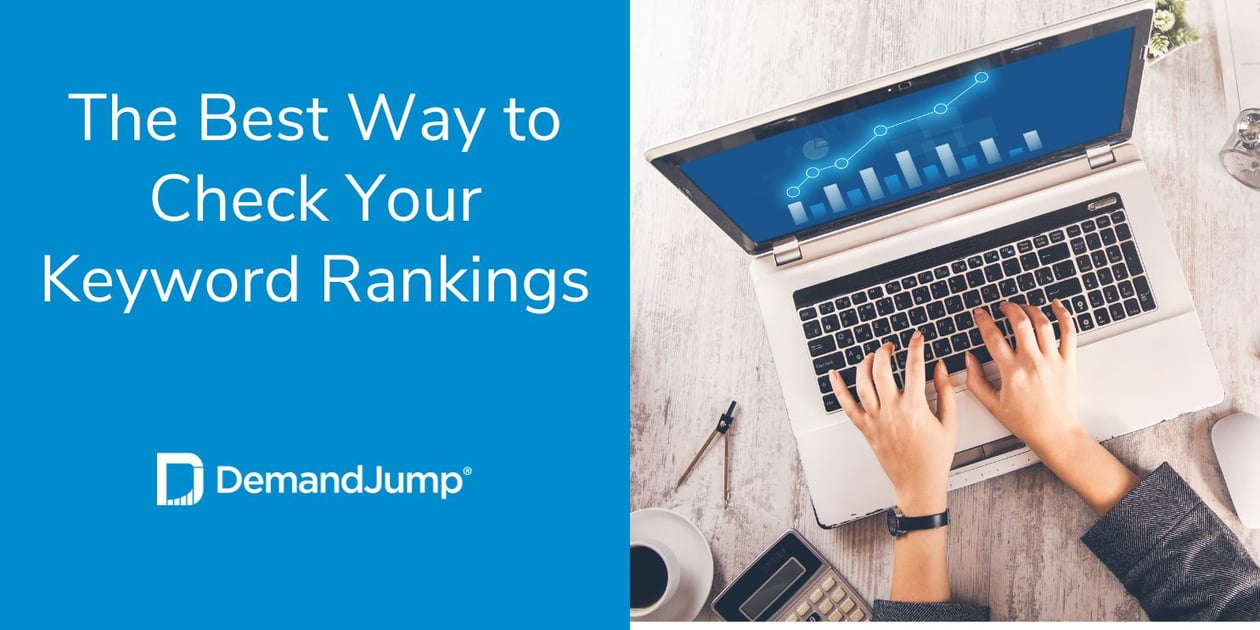 The keywords you use in your content help your target audience locate your website when searching for the product, service, or information you provide. Think of these as blips on a radar: users engage search engines and send out "pings" in the form of search queries for the content they want.
When your keywords rank high, your website is higher in the search. But the lower your website appears in a search result list, the weaker the signal from your keywords.
How your keywords rank is a good gauge to know how well you're reaching new and existing audiences. But how do you know where you stand in keyword ranking in SEO?
A lot of competition exists for those coveted spots high on the search results page. Your goal should be to identify keywords that apply to your industry but are uniquely available for you to rank for—or, market opportunities where the competitors don't already exist.
You achieve this by analyzing keyword ranking data.
Luckily, several SEO ranking checker tools make it easy for you to know the current and potential keyword rankings for your specific website. And, with the right know-how, you can improve your ranking for individual keywords. Let's dive in.
How Do I Check My Keyword Ranking?
Before you check your keyword ranking, you have to identify which keywords you rank for. These can include keywords you know about and want to improve on, as well as keywords you didn't know you had ranked for already.
Online tools like Keyword Explorer from Moz, for example, help identify keywords you already rank for on your website when you provide the URLs you want to check.
In fact, your website likely already brings in traffic for keywords you weren't aware of, including the following types of keywords:
Short-tail and long-tail keywords
Buyer intent keywords
Categorical and informational keywords
Branded keywords
Once you have identified keywords you want to check ranking for, the next step is to utilize a keyword ranking tool to see which keywords might have the most traction and impact for your site.
Not only do these tools show you rankings for certain keywords, but they provide additional data that helps identify where competitors have established rank authority, what it would take to compete in that area, or less common (but still promising) keywords to include. Some of the most popular ranking tools are from sites like: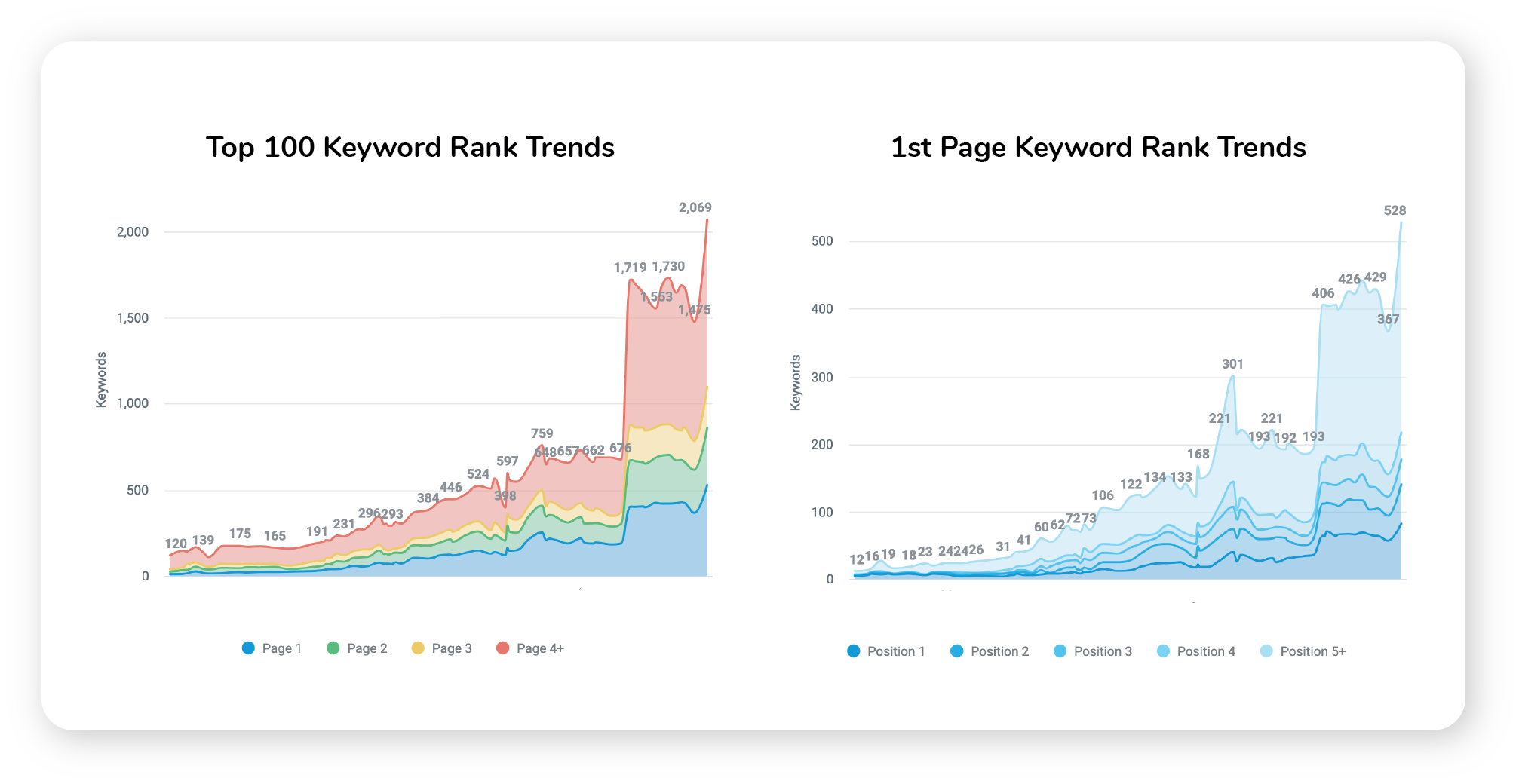 (DemandJump's Keyword tracking dashboard shows keyword rankings over time.)
Each of these tools will require the creation of an account before you get started checking your ranking, but many offer free or freemium options to do your keyword rankings after account creation.
How Can I Check My Keyword Ranking for Free?
You don't usually have to pay for general keyword ranking data. Much of the universal ranking is widely available through freemium features, but how valuable is that to you?
A free keyword ranking tool like Ahrefs will provide a lay of the land by letting you plug in a keyword and domain name to see how and where that domain ranks for a given keyword.
But this isn't really the data you need to develop a practical strategy to rank for new keywords. Instead, this might be a good way to get started, check your rankings, and identify competitors.
Tools like DemandJump will show detailed information to develop a comprehensive keyword strategy, like search volume, ranking position, keyword difficulty, organic traffic, suggested keywords, and more.
How to Check Keyword Ranking in Google Analytics
While many companies and services act as Google SEO checkers to help you understand where your keywords rank, another option is to go straight to the source—Google Analytics.
As the most powerful and widely used search engine, Google's analytics tools have a direct line to the algorithms that establish rankings.

But to do this, you have to follow several unique steps to get the data you want, including tricks like syncing your Search Console account with Google Analytics, comparing non-organic traffic to organic, using the Content Drilldown report, the Multi-Channel Funnel report, and various other strategies to compare data.
If you know your way around SEO analytics, this is a great way to check keyword ranking.
Realistically, fewer businesses are equipped to be able to track their keyword ranking by manually collecting the data through different reports and various web tools. What's needed is a one-stop shop where you can get ranking answers plus strategy.
That's where DemandJump can help: we help you develop keywords and keyword research to get the results you want from your content and SEO strategy.
DemandJump understands the importance of keyword strategy, and that it can mean the difference between you connecting with a larger audience or never getting the chance to put your best foot forward. Try it today for free!
Get Your Free Pillar Strategy Report