Website Homepage Content Ideas
September 13, 2022 •Andrew Gold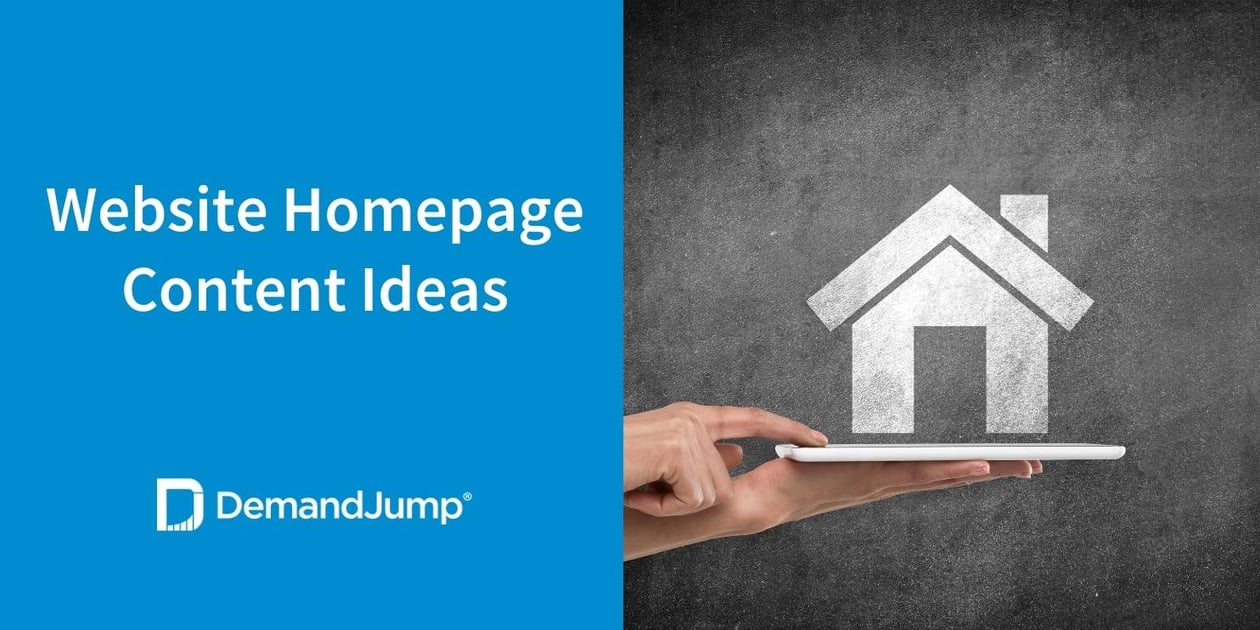 In the current world of marketing, it's fair to say your website is probably the single most important element of a successful marketing effort. A functional website can and should guide potential customers through their buyer's journey. What's more, it should also reinforce your brand, tone, mission, and values. To that end, like everything else in life, first impressions matter. That's why having spectacular website content on your homepage is so important. In the following article we are going to discuss:
What a homepage is
The purpose of a homepage
What content should be on a website homepage
Let's dive in!
What Is a Homepage?
A homepage is the main page of a website. When you go to Google, the home page displays "GOOGLE" and a search bar. If you were to go to our home page at DemandJump, you would see headers, tabs, videos, and a bit about who we are, what we do, and our customers. Homepage designs vary from company to company, and if you are thinking "my homepage doesn't look anything like that," that's okay! Many homepages are unique in design, but similar in purpose and best practices.
What Is the Purpose of a Homepage?
The best homepage of a website should serve a handful of purposes. Primarily, the goal of a homepage is to pique the interest of your visitors. From there you want to prompt them to browse other pages and ultimately act on a call to action (CTA).

The goal of a CTA is essentially to take the traffic from your website and convert it into a purchase or sales qualified lead. Without a quality homepage however, your traffic may not stay on the site long enough to reach a CTA.
Another goal of a website homepage is to reinforce your brand. That means designing a homepage that matches your color scheme, tone, values and more. We will get into more of that when we discuss website content examples below.
A third goal of your homepage is to educate your readers. Specifically, you want to concisely explain who you are and what you do. That means highlighting the pain point you exist to solve and your proposed solution.
What Makes a Good Homepage: Content!
There are several pieces of content that contribute to making a homepage good. We can break this down into two subcategories: features and copy. Features are elements of design whereas copy is the actual chunks of text on the homepage. What are some examples of this website content? Great question, let's take a look below.
Website Homepage Features
Depending on who you ask, there are many different features you should include on your homepage. Frankly, it would be impossible to list everything, so we have narrowed it down to a few you absolutely need to include.
Logo - Including your logo is a must. As the core of your branding, your logo should be constantly visible on your homepage and might even function as a link to the homepage from other pages of your site.
Navigation - If you have multiple pages on your website such as an "about us" or "contact page," it's important your homepage has an intuitive navigation system. This could be a drop down menu along the side or a toolbar across the top. Whatever design you prefer, be sure that you have the ability to access every page from the homepage.
Headline - The headline of your homepage should quickly communicate what value you can offer to your customers.
CTA - Your CTA should be front and center on your homepage as a way to draw traffic in and convert them to your desired outcomes. One of the best ways to do that is with an attention-grabbing button on the homepage.
Social Proof- If possible, including quotes from happy customers on your homepage can help increase trust right off the bat. The whole idea of "don't just take our word for it…" can go a long way in keeping traffic on your site.
Website Homepage Copy
Having the right features on your homepage is important, but it is equally important to be saying the right thing with those features. That is where copy comes into play. What does your headline actually say? Is your CTA convincing enough to the reader? What about other bits of text on your website, are they informative and useful?
Good website copy will include keywords and headers. It should also include fresh content that aligns with current trends. It will likely need to be short and punchy, while also conveying the values of your company. Most importantly, good website copy is easy to digest. The less work your reader has to do to understand what you are selling and why they want it, the better.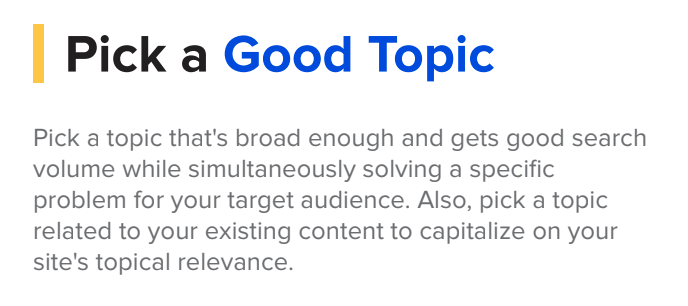 Aside from just on the homepage, website copy is critical in conveying information to your audience in the form of landing pages, testimonials, case studies, and blogs. Without the right copy, no matter how many features you include, your homepage won't be as successful as it could be.
How to Write Website Content: DemandJump
DemandJump makes writing website content easy and effective. Like blogs, a website homepage needs keywords and headlines. DemandJump can help you not only create a webpage, but also keep your copy fresh and in line with current trends. Our platform allows you to:
Earn more page one rankings
Drive more traffic
Make more revenue
By helping you discover exactly what content to write and conducting the SEO research for you, DemandJump makes it easier than ever to have a rock-solid, lead-generating website.
To learn more, check out our homepage today, or try the platform for free.
Get Your Free Pillar Strategy Preview!