The term consumer insight refers to information about a specific segment of individuals that informs a company's marketing strategy. Consumer insights are typically derived by analyzing data to see consumers through a different light, in a way that inspires a unique business action to meet the consumer more effectively.
For at least a decade, companies formulated digital marketing strategies based on vague definitions and relied on general statistics to develop consumer insights, despite the lack of any real data backing their conclusions.
It was more conjecture than conviction, with online marketers touting lofty concepts like the study of "online consumer behavior" to craft a "consumer journey" but without any concrete method for calculating and tracking digital consumers in the first place.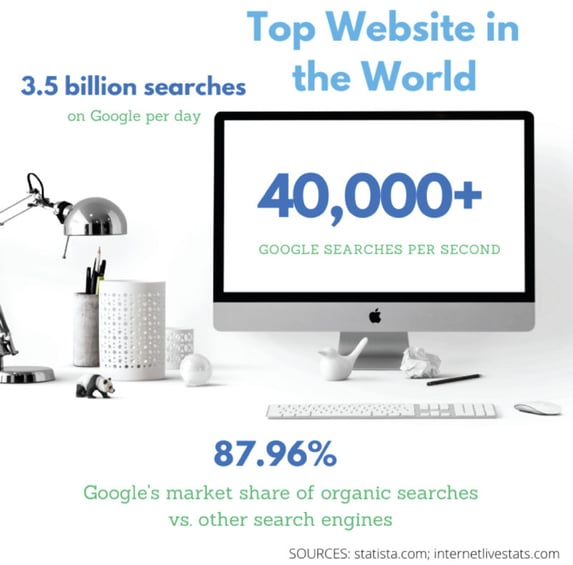 The relatively recent introduction of AI software and rising SEO awareness has flipped the script completely by delivering an abundance of online consumer data, which streams in 24/7 from more digital platforms than ever before.
The plethora of data points and analytics reports now accessible to both large and small businesses overwhelms even the most-seasoned marketing professional, and oftentimes they aren't evaluated holistically.
Adopting technology like advanced data analytics software gives businesses and marketing experts a way to comprehensively study shoppers' behavior and expound on consumer insights — using much more detailed, coherent and accurate data.
With that level of visibility, companies can confidently make business decisions based on numbers instead of gut feelings. They also gain the ability to track the success of their digital marketing campaigns, along with discovering new ways to improve performance and profit.
What is an Insight in Marketing?
The word "insight" is defined in the dictionary as "the capacity to gain an accurate and deep, intuitive understanding of a person or thing." That's precisely what data-driven consumer insights deliver to companies and digital marketing firms.
While often used interchangeably, there's a big difference between an observation and a consumer insight in marketing:
Observations make generalized assessments of data that apply to many people.
Consumer insights highlight more individualized shopping behaviors, and typically restrict data to a specific market and industry or company.
Observations merely report what was witnessed when reviewing the consumer data.
Marketing insights provide actionable revelations companies can implement to improve business performance.
"insight (noun): the capacity to gain an accurate and deep, intuitive understanding of a person or thing."
What is an Example of an Insight?
Consumer insights, while narrowly defined by data, cover a broad range of consumer behaviors, from where the majority of shoppers start their buying journey to which lead sources convert the most customers.
Google, the most visited website in the world, recently released its annual research review titled "Insights we uncovered in 2019 that will take you into 2020" which analyzes these 5 prime examples of a consumer insight, based on Google and YouTube data:
Consumer journeys became increasingly complex.
New channels of media consumption emerged.
Satisfying immediately was often more important than loyalty.
Traditional industries transformed with digital.
Standards raised for privacy and digital well-being.
Why Study Online Consumer Behavior?
Online consumer behavior gives us the clearest vantage point because it provides so much data and is easily trackable — with the right tools to collect and analyze the data.
While connecting online data to offline sales is the essential final step when evaluating true ROI of marketing efforts (if you're a brick-and-mortar store or provide an offline service), digital data delivers more than enough consumer insight into the minds and hearts of your customer base to make massive improvements in business performance.
According to consumer insights developed by Salesforce and research partner Publicis.Sapient, 87% of shoppers start product research online — even though 46% of those consumers indicated they planned to buy it in a physical store.
Data collected from a variety of websites, social media networks and digital ads fuel powerful online consumer behavior insights. By studying how customers interact with your brand on different online platforms, your marketing team can create targeted messaging geared toward each audience using top-ranking keywords, questions and phrases.
You can also tap into channel-specific data to see which online marketing spends pay off, and adjust campaigns in proportion to the content analytics to improve ROI on digital advertising.
Tap into Your Company's Search-Driven Data to See How You Measure Up
Companies often lack understanding on what kind of consumer data would be valuable, let alone how to gather and analyze the information, or even why it's important. As Google highlights as the No. 1 trend in its insights report, there's now so much data available to brands it can be hard to know where to start or what to do with all of that information.
With so many consumers typing (or speaking) into search engines several times a day, it makes sense to start with search-driven data from Google, such as questions consumers searched for using a particular keyword or phrase. Companies can compare how they rank to competitors and discover popular search terms they can plan content around, like blogs and eBooks, and prominently use when brainstorming digital advertising and website copy that's sure to attract attention.
Trying to compete in a rapidly evolving digital landscape with a unwieldy heap of ever-changing information to digest, even experienced marketing professionals find it helpful to reach out to data analytics tech providers like us to better understand where to focus a company's time and money. DemandJump works with businesses large and small, along with marketing agencies, to help digest the data and uncover actionable consumer insights.
There's no better time than now to start using data-driven marketing principles for your business. Try it free today!
Get Free Consumer Insights Today!