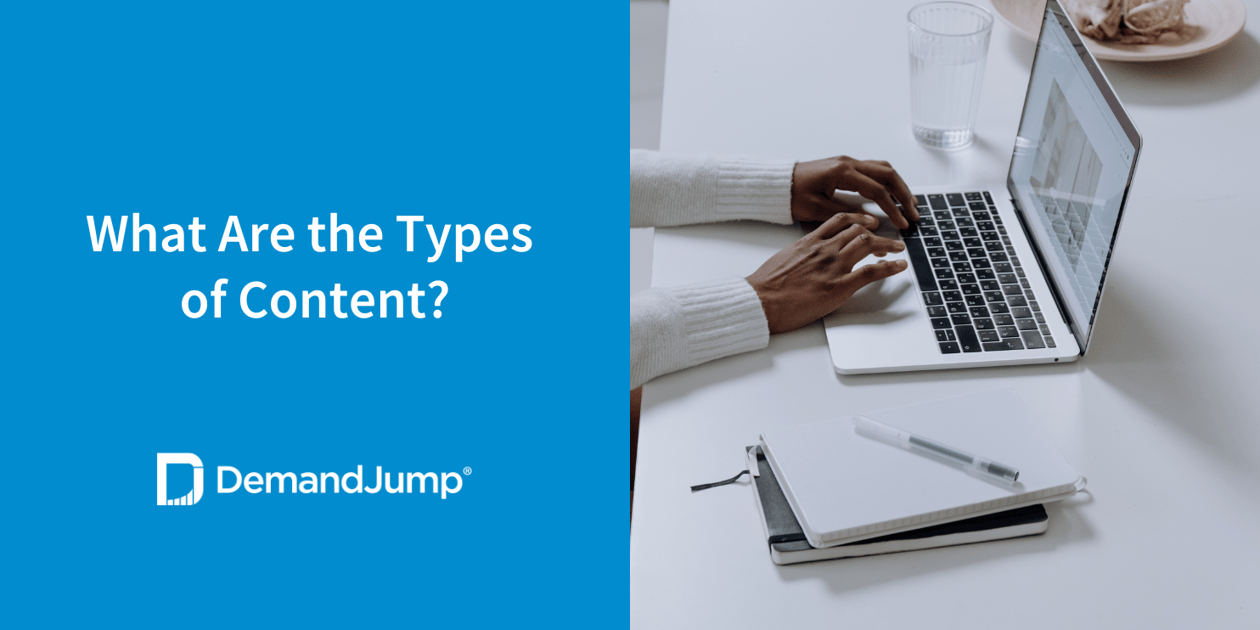 If we're being honest, the internet already has more than enough content. Search virtually any topic, as broad or niche as you can come up with, and you'll likely receive not just a result or two but page… after page… after page… of content. (And it's not even all good. In fact, most of it really isn't.)
And that's if you even scroll past the first page—a gigantic "if," considering that around 90% of the internet's content is never seen by a single, solitary searcher.
Most content just sits there, languishing in some deep corner of the web, totally unseen. It doesn't connect with a single prospective customer, let alone inspire anyone to do business with the company.
Maybe once in a while, a piece of your website content gets a little traction; maybe a blog you wrote gets a few social media shares. In the big picture, that's not enough to really move the needle. It's not increasing brand awareness, educating or delighting prospective customers, generating qualified leads, or any of the typical hallmarks of effective content marketing.
It's certainly not getting you to rank on page one of the search results for the types of Google queries your prospective customers are making. Which means it's not helping you make up ground on any of your competitors.
This type of scenario leaves many well-intentioned, perfectly-intelligent content marketers asking themselves the same question (a question this post will answer): What types of content are successful? DemandJump's here to tell you.
What Kind of Content Should I Make?
For better or worse, the internet is full of suggestions, best practices, and even "hacks" for generating high-performing website and social media content. Of course, some are better than others. Going down this rabbit-hole can be enough to make your head spin.
To simplify matters, we're going to focus on creating content that anticipates—and effectively addresses—your prospective customers' questions and pain points. That way, you can direct your energy and effort toward the creation of productive, results-delivering content.
How Many Types of Content Are There?
The easiest way to answer this question is to put the "why" before the "what." In other words, start by considering what you want your content to accomplish, and then develop content tailored to those objectives. With your goals in mind, then, it's easy to envision at least a few different types of content to consider, such as:
Content that brings visitors to your website, known as attraction content.
Content that positions your brand as the authority on a particular topic, known as affinity content.
Content that inspires prospective customers to view your brand favorably, known as authority content.
Content that turns website visitors into paying customers/subscribers, known as action content.
In other words, there are four main types of content depending on their primary purpose (though content will often straddle multiple purposes). For a well-rounded approach you should consider writing content specifically tailored to each of these purposes.
While some content pieces will be fairly broad—designed to bring people to your website (attraction content)—others can be geared toward forging a connection and building trust with those visitors (affinity and authority content), and then developing those leads into happy customers and brand advocates (action content).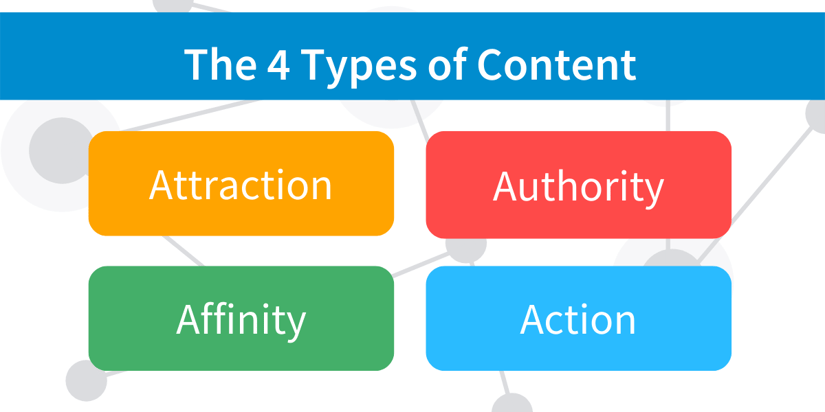 Another way to think about the different content types you might choose to focus on is to consider the specific audience(s) you want to engage with and meet them on the platforms they prefer. Next, let's discuss the difference between engaging content and, well…other content. (The kind that goes unseen and unread.)
What Is the Most Engaging Type of Content?
There are a few ways to gauge what types of content will be the most engaging for your prospective customers, including thinking about things like:
What, exactly, your prospective customers are searching for. What questions are they asking? What types of content are popular? DemandJump's keyword research tools remove guesswork from the equation. With a few clicks, you can see exactly what they're looking for, even how they're formulating their questions.
What your competitors are saying…and how you're different. People tend to do business with brands they feel like they can relate to and trust. By reading your competitors' blogs—or doing competitive keyword research within DemandJump platform—you can get a good sense of what they are (and aren't) saying. This way, you can determine your best opportunities for making effective content that will resonate with your target audience. Maybe you focus on different customer pain points, for example, to highlight the advantages of your product or service offerings.
The goals of the business. Are you looking to attract new customers? Do you want to help potential customers see your company as a trustworthy authority in its industry? Do you want to drive specific outcomes—like increasing blog subscribers, scheduling more demos, and so on.
Where your customers search for information. Creating well-rounded website and blog content is one thing, but content marketers know it takes more than just publishing content to achieve great things. What platforms are your prospective customers engage with? You can use these platforms—like Twitter, Facebook, LinkedIn, or Instagram—to promote your content and widen its reach.
Here's a handy recap: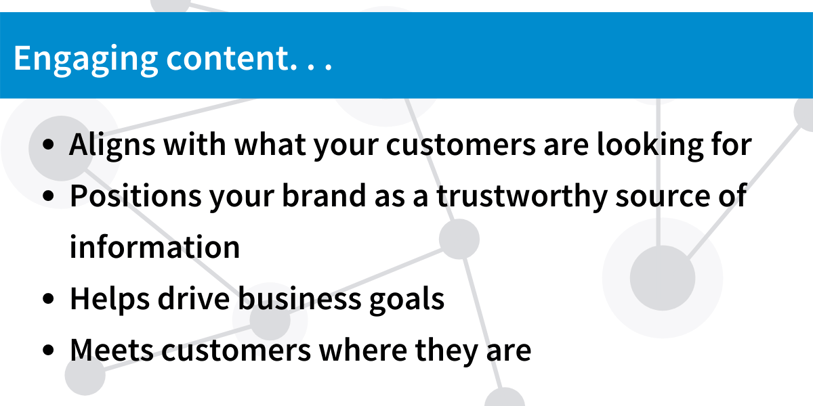 Great Content Starts with DemandJump
Engaging content draws prospective customers in, makes them feel understood, builds trust, and can even seal the deal in creating a brand-new customer. Fortunately for modern content marketers, platforms like DemandJump exist!
With DemandJump, it's easy to perform keyword research, analyze the competition, and develop a pillar content strategy—so your content can start ranking on page one.
Get Your Free Pillar Strategy Preview!