What Is a Lookback Window?
July 10, 2020 •DJ Team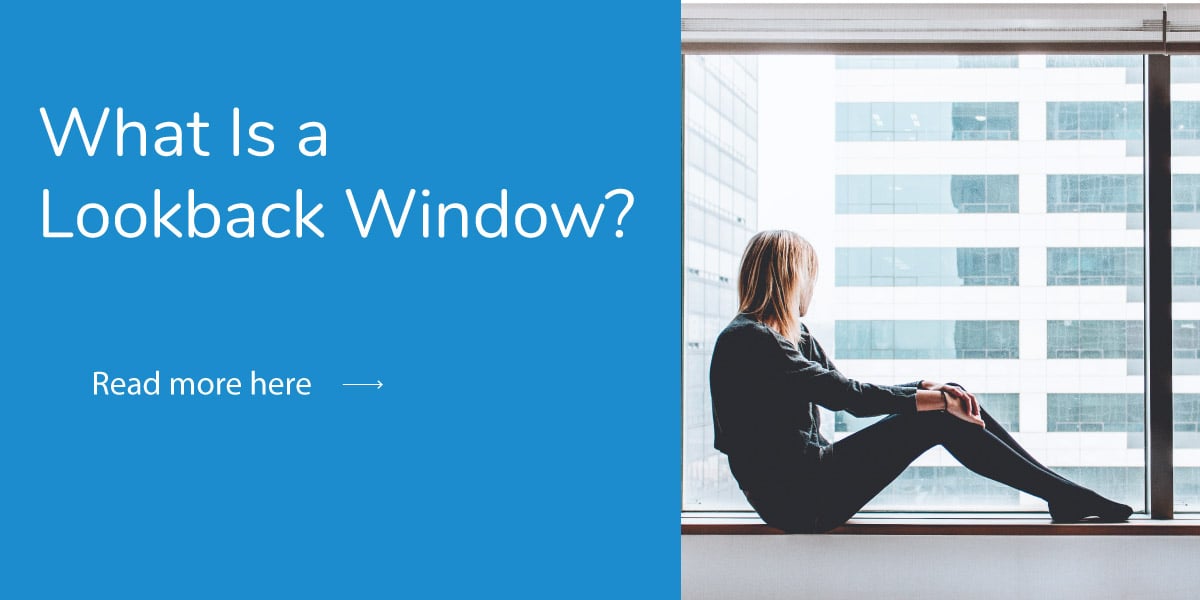 When it comes to success in marketing, you need to be creative, but you also need to ensure you're achieving a positive ROI. That can be easier said than done in many digital landscapes because things change quickly and customers come to your site from many different places for many different reasons.
However, it's not impossible to see how well you're doing with your advertising campaigns; you just have to know where to look. This is where lookback windows come into play. Let's take a deeper look into lookback windows and how they can help you gain more insight from your channel attribution data.
What is an Attribution Window?
Attribution windows, also known as lookback or conversion windows, allow marketers to take a step back in time to see which behaviors led people to click on their ads. The attribution piece of this means marketers can see which channels or campaigns are leading to clicks, sales, downloads, or other desired conversion events. It all comes down to conversion tracking—you don't want to put content out that does not attract traffic and conversions, but it is hard to know which keywords, videos, and ads are attracting your audience's attention.
This is why a conversion window, or lookback window is important. It lets you look back into the customer's path to purchase and attribute a portion of the eventual conversion to clicks and impressions that happened prior to converting.
There are several types of attribution windows, including:
7-Day Standard
If your customer clicks your ad and downloads your white paper or converts into a paying customer within seven days of said action, they'll be captured by this default lookback window. That channel will get credit for the download, install, or purchase, and you'll be able to see which behaviors led that person to your site in the first place.
24-Hour Fingerprinting Attribution
Fingerprinting is a short-term solution because there are many variables that can occur after a 24-hour period. This method uses publicly available data, such as the name of the device, operating system version, or IP address to create a digital fingerprint that can be analyzed and attributed. If your customers change any of these elements (such as the operating system they're using), a new fingerprint will be created and the old one will no longer be useful.
Although it's not ideal for long term attribution, fingerprinting is pretty accurate within a 24-hour window.
Facebook, Google, and Twitter Attribution Windows
When it comes to social media, the biggest players in the game have their own rules. Facebook offers a window of 28 days, while Google gives you 30. Twitter's lookback window is one day for views and 14 days for click engagements. If you advertise with Twitter, you'll also have options to choose from, which include five pre-set windows at one, seven, 14, 30, 60, or 90 days.

Attribution Window Best Practices
Reduce Your Attribution Window
If you do not have time to do the analysis or build a complex model, reduce your attribution window to a few days (or even a few hours). Look for the timeframe in which your data begins to flatten and reduce your conversion window to that area.
Actively Monitor ITIT and CTIT Within Your Attribution Windows by Channel
First, let's start off with a couple definitions:
ITIT stands for impression-to-install time: The amount of time you can claim that a click or impression led to an install and you receive credit.
CTIT stands for Click-to-install time: The difference in lag time between a click and the associated install.
Both of these elements help discern how your marketing stack, budget, and strategy are ultimately being used. By monitoring your distribution times, you might see that some channels have different install volumes, depending on the day of the week and the hour of the day.
If lookback windows are new to you, you're not alone. There are a lot of things in the digital marketing space that require dedicated experts. That's why DemandJump is here to help you with all of your online marketing needs. Reach out to us to learn how our automated attribution models can save you time and increase revenue.
Get Your Free Pillar Strategy Report