What Should I Look for in a PBM Platform?
July 8, 2022 •Shannon Elward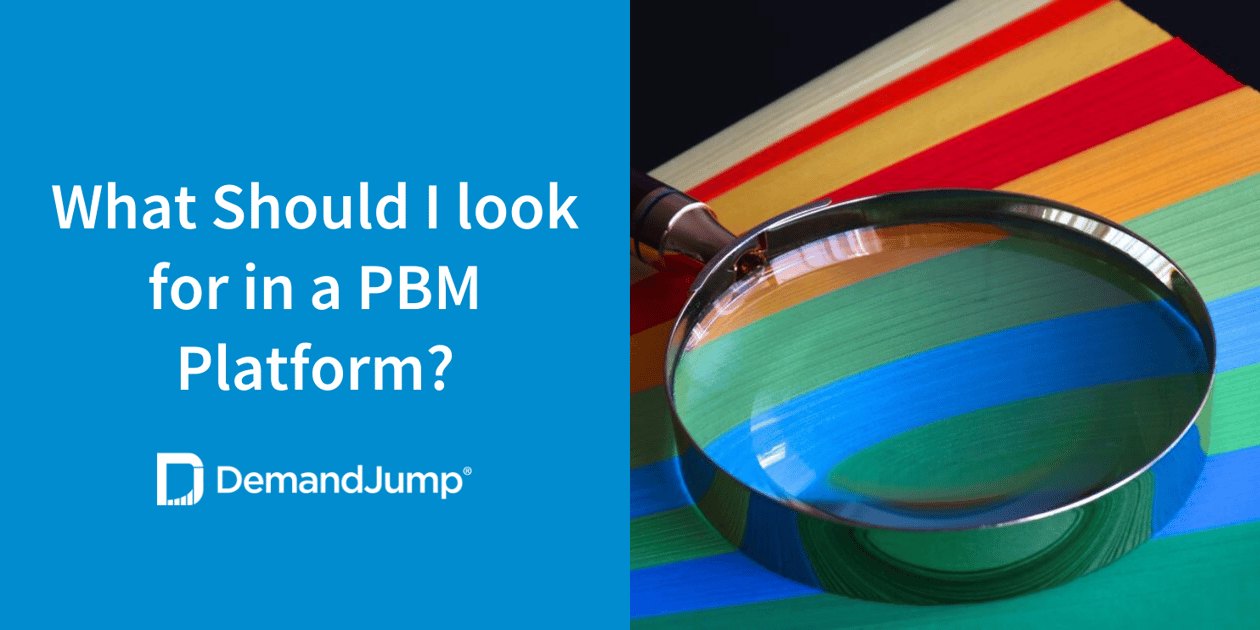 Are you looking for a way to increase your organic web traffic, get more prospects to your website, and ultimately drive revenue? For most businesses, the answer is a resounding yes! If that sounds like you, allow us to introduce Pillar-Based Marketing (PBM). PBM is a proven approach to content marketing that is providing customers in nearly every industry out there with the tools and strategies they need to win the organic marketing battle. But what exactly is PBM, and what features should you look for when searching for PBM platforms? Keep reading to find out.
What Is a PBM Platform?
A PBM platform is a tool that marketers can use to enhance their content marketing with features like automated keyword research, competitor data, and insights into developing high-performing content strategies. Where does the "pillar" in PBM come in? PBM platforms perform all of these tasks to help companies implement a pillar-based marketing strategy.
That begs the question: What is Pillar-Based Marketing? Pillar-Based Marketing is the best way to improve your rankings on search engine results pages (SERPs) to get more of your organic content on page one and in front of your target audience. It is, essentially, a growth strategy that aligns content marketing and demand generation tactics with the search behavior of your target audience to increase organic web traffic.
Pillar-Based Marketing uses pillar topics, high-value keywords, and an interconnected cluster of content to drive your search rankings on Google, increasing your business's authority. This interconnected cluster include three types of content:
Pillar: A 3,000+ word piece of content that broadly covers one subject.
Sub-Pillar: A 2,000+ word piece of content that dives into slightly more detail on an aspect of your pillar.
Supporting Blog: A 750-1,000 word piece of content that aims to cover, in detail, a particular question or topic.
Do I Need a PBM Platform?

As a PBM company, we believe you do, and here's why. As consumers, we do a lot of shopping and searching online. This is true for both B2B and B2C audiences. In fact, Gartner estimates that B2B buyers report spending more than a quarter of their time in the buyer's journey doing independent research online—that's more time than they spend with potential suppliers, even. If we're spending time searching and making purchases online, then it quite literally pays to be easily discoverable on search engines like Google.
How do you become discoverable on Google? You've got to get to page one. Over 25% of searchers click on the very first organic result on Google. Now let's compare that with the fact that the 10th organic result on Google gets a mere 2.5% of traffic. If you want steady growth and more potential customers hitting your site, you've got to rank high, and a Pillar-Based Marketing platform can help you get there.
What Are the Best Qualities of a PBM Technology?
At DemandJump, we're the first—and only—PBM platform on the market. But that doesn't mean we're not eager to prove our value day in and day out. We're constantly growing and enhancing our services to provide the best PBM software around. When looking for a PBM platform now or in the future, keep an eye out for these key features.
Multiple Account Levels
The best PBM platforms provide multiple subscription options to meet your specific needs. If you're just starting out with PBM, for example, you may be interested in learning more about it and seeing the platform in action. A platform that offers a free or low-cost account will allow you to do just that. At DemandJump, we offer five packages to let teams choose the right option for their needs.
Actionable Data
Top PBM platforms will provide you with the kind of data you need to earn more page one rankings on Google—driving outcomes such as more leads and higher growth potential. In today's competitive market, it's not enough to guess at what you think your customers want to know. You need data. DemandJump's platform automates keyword research, illustrates where you are ranking in organic search alongside your competitors, and tells you the content you need to write to move up the rankings.
Proven Results
As with any marketing strategy, the results are what truly matters. Look for a PBM platform that publicly shares results and customer reviews. We think our results speak for themselves. Happy customers like Camp Chef experienced a 268% increase in revenue and a 242% increase in return on ad spend by using DemandJump. ePlanters, another satisfied customer, saw a 170% increase in total revenue in less than one year with DemandJump. Find more customer success stories on our website.

Dedicated Training and Support
Learning any new SaaS platform can be difficult. That's why you should seek out a platform that offers assistance as you use the platform. At DemandJump, all of our customers have access to things like email and chat support and our Help Center. Not only that, but we created DemandJump University to teach our customers everything they need to know about PBM, how to use our platform, and how to measure their results. DemandJump University is free to use—even for our customers on free accounts! PBM companies like DemandJump want to help you succeed, and they'll support you along the way.
DemandJump: The Best PBM Platform on the Market
Are you ready to reach page one and drive outcomes? Look no further than DemandJump. Our platform was created for marketers, by marketers, because we know how much of a difference marketing can make.
DemandJump's Pillar-Based Marketing platform provides key benefits, such as:
Lower the Cost-per-Click for paid search
Increase your qualified leads
Lower your cost per lead
Get a more tangible ROI for difficult-to-quantify tactics like SEO
Try us out—we don't think you'll regret it!
Get Your Free Pillar Strategy Preview!