Why Is SaaS Marketing Different?
November 2, 2022 •Erica Kempf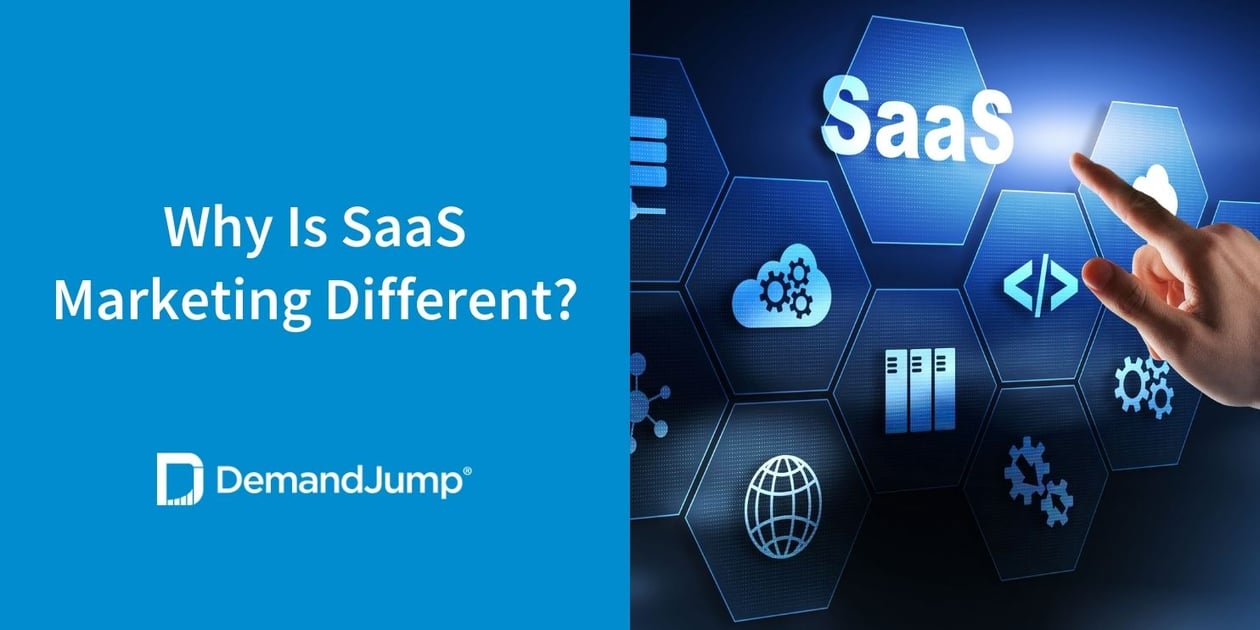 Selling Software as a Service (SaaS) can feel like a totally different beast. From a marketing point of view, there's a lot that's done differently for SaaS than selling more tangible or physical products. So you might be wondering, why is SaaS marketing different?
The answer is that customers are buying a solution to their problem, and selling solutions is different than selling physical products. The SaaS marketing strategy that sells this idea best will be different than when the aim is to sell a physical product. Additionally, the SaaS market is incredibly competitive, and making sure you stand out from the competition is especially important.
Why Is Selling SaaS Different?
Here are some of the biggest differences used in SaaS companies, compared to other types of marketing.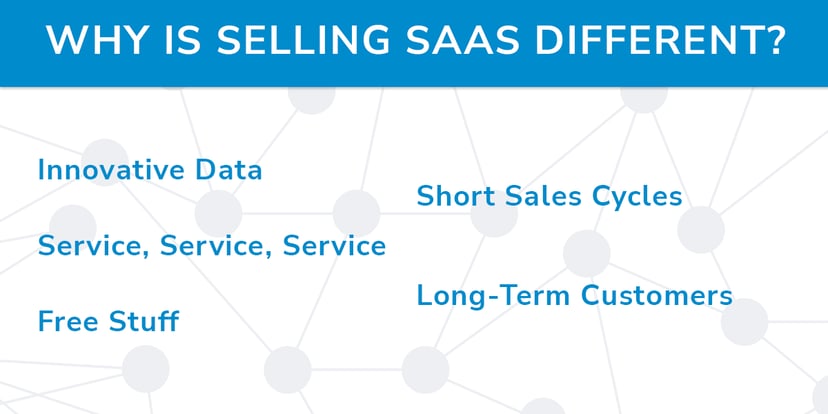 Innovative Data - To sell a new or better solution to a problem, a SaaS company needs to present hard facts that illustrate what the problem is and how they make it better.
Service, Service, Service - Customers aren't just buying software, as SaaS companies also offer advisory services to help customers implement and utilize the software to solve their problems. Showcasing how your advisory services have helped your current and past customers achieve success is a big part of SaaS marketing too.
Free Stuff - SaaS marketing often involves giving away the product, and help using it, for free. Freemium versions or free trials of SaaS platforms are a tried and true way of showing customers how this solution will truly work for them.
Long-Term Customers - Annual memberships and long customer relationships are common in the SaaS world. The majority of a mature SaaS company's revenue comes from these established customers, and keeping them happy and coming back is as important as attracting new customers.
Short Sales Cycles - Once a customer identifies the pain point they are trying to solve, they generally want to learn about your solution, try it themselves, and then make a purchase. Long sales cycles are unusual and often don't work well for the SaaS company since products and offerings change regularly.
What Is a SaaS Marketing Strategy Example?
Let's explore what SaaS marketing looks like with specific examples from our own company, DemandJump. We are a marketing strategy platform that shows customers what content to write to rank highly on search engine results. Here's how we shape our strategy to engage current customers and connect with potential leads.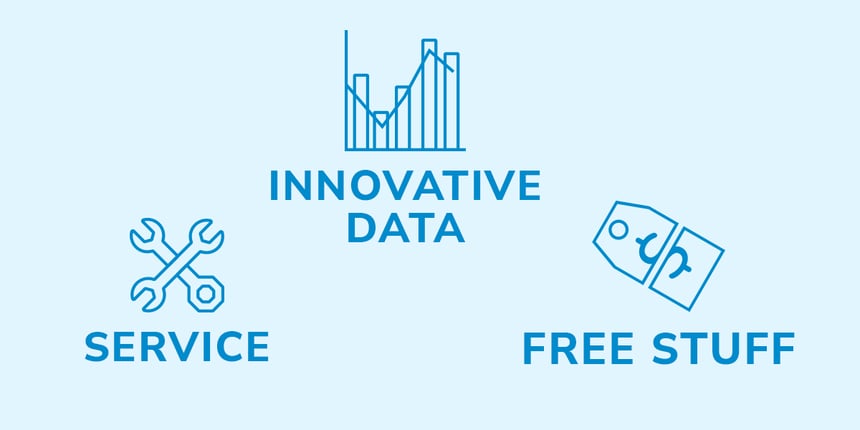 Innovative Data - On our home page, we show examples of data specific to our platform that relates to customer pain points. If a company wants to rank in position one of page one of Google, for their high-value keyword, they would pay an estimated $886,800 for pay-per-click advertising. But with DemandJump's solution, this coveted position can come from organic traffic without paying for ads.
Service - Our customer experience team continually proves their value to our users by:

Conducting regular check-ins
Offering support for publishing and social media sharing
Providing advice for strategy and implementation
In fact, we won the G2 awards for Best Support and High Performer Summer 2022, and we highlight our achievements on our website to show customers how we deliver what we promise.
Free Stuff - Showing future customers the value in what your SaaS company provides is more effective than telling them about it. DemandJump offers a freemium version of our product with limited features so clients can try before they buy and know what to expect.
What Is SaaS B2B Marketing?
SaaS marketing in general is unique and business-to-business (B2B) SaaS marketing is even more niche. These businesses take the unique elements of a SaaS company and narrow the focus to customers that are looking for specific solutions for their businesses.
In the example from the last section, DemandJump is doing B2B SaaS marketing because the service we provide is aimed at businesses looking to increase their page one rankings on search engines. Other examples of well known B2B SaaS companies are platforms like Slack, MailChimp, and Shopify. All these are businesses that provide solutions to business problems, and market these solutions only to businesses instead of to an individual person.
DemandJump: Let Us Help With Your SaaS Marketing
We at DemandJump know the challenges of marketing a SaaS company from our own experiences, and from listening to our SaaS customers. We offer a data-backed solution for using content marketing effectively. We help you increase your page one search engine rankings and drive the outcomes your business needs to succeed.
Explore our product options and try it free to see what a difference DemandJump can make today!
Get Your Free Pillar Strategy Preview!