Digital Transformation Companies Help Businesses Navigate Change
May 6, 2020 •DJ Team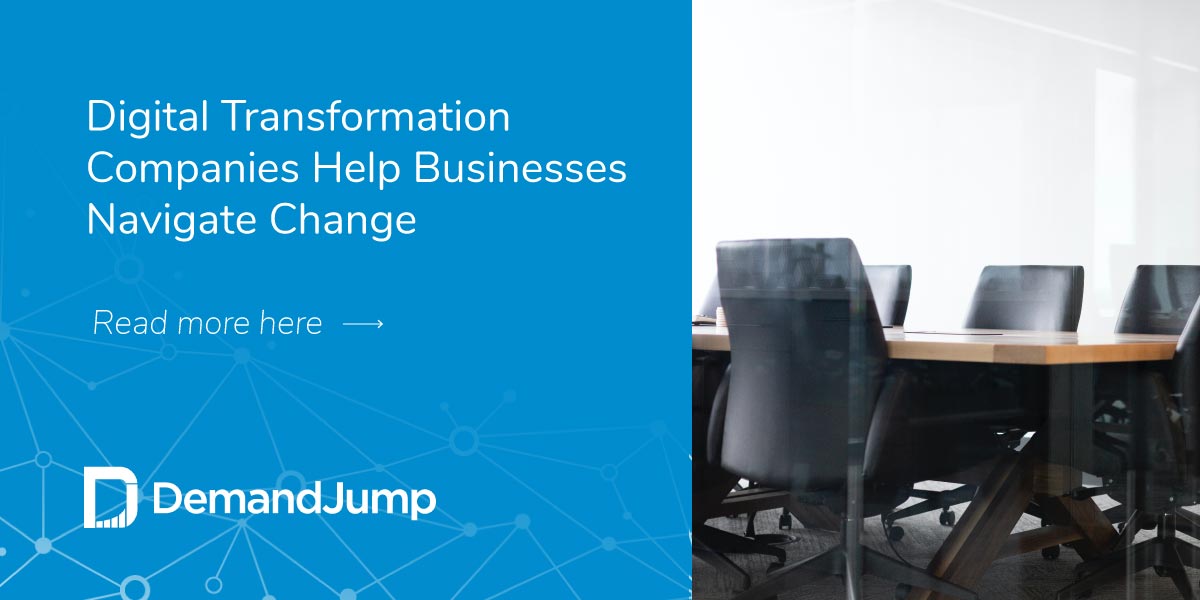 Trusted partners assist with creating strategies that leverage digital technologies with market intelligence, scalability, and simplicity, while providing digital transformation examples and insights for a successful implementation.
What is needed for digital transformation? The question remains at the forefront for many business and marketing leaders.
In a recent study of 16,000 professionals from 28 industries and 157 countries, researchers from Deloitte Consulting and MIT Sloan Management Review found about nine in 10 professionals anticipate significant disruption in their industries due to digital technologies. "Yet, only 44% believe that their companies are adequately preparing to respond effectively," summarized a Deloitte staffer in the Wall Street Journal article How Culture Drives Digital Transformation.
So what key aspects should brands pay attention to when evaluating ways to revolutionize with new technologies? Often overlooked components include market intelligence, scalability, and simplicity. Partnering with a digital transformation company extends your company's know-how and confidence for achieving success when undergoing major changes.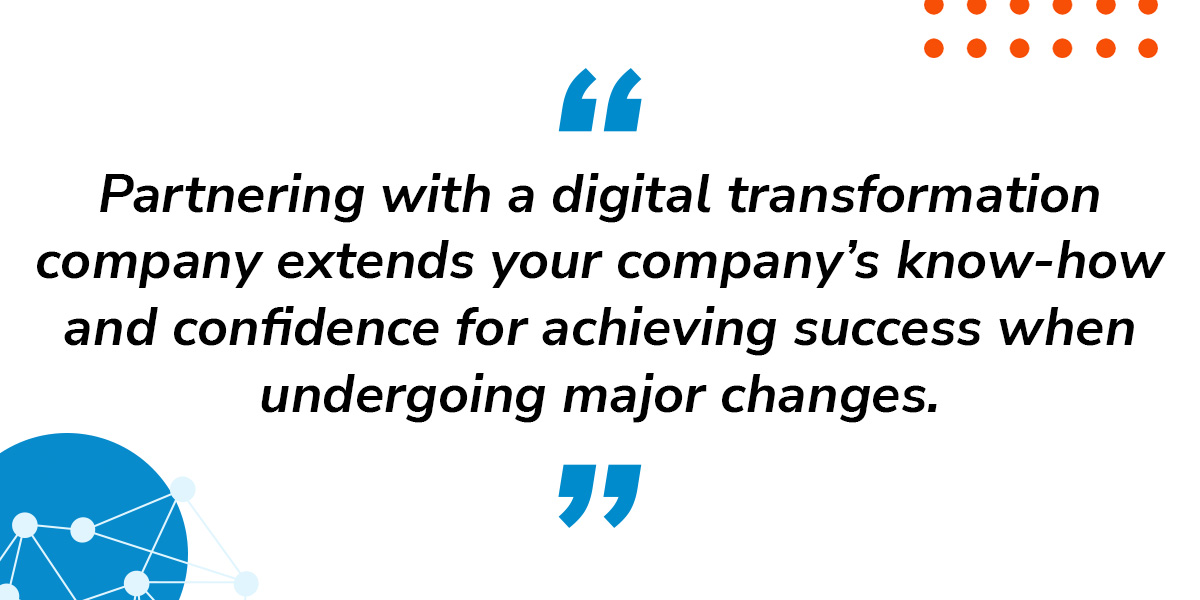 Market Intelligence in Digital Transformation
Understanding what your competitors do well and how they do it — otherwise known as market intelligence — remains crucial in digital transformation. Data-driven competitive insights help marketers keep pace, but more importantly, they offer opportunities to differentiate in a world that's rapidly becoming more digital.
What is a digital transformation example that showcases market intelligence? DemandJump Co-Founder and Chief Strategy Officer Shawn Shwegman recently discussed a particular case study at The Digital Transformation conference. Shwegman asked Cummins Digital Marketing Leader Nicholas Wojdyla which types of external data proved helpful in marketing efforts.
Working with Cummins' market insights group, which constantly monitors new product market share and competing market introductions, has proven very beneficial for the company, Wojdyla said. Marketing not only gained access to a new trove of data, but it also forged new opportunities for collaboration.
"If [the market insights group] can recognize that we're gonna have a brand new competitor in the medium-duty truck space in 2022, I can now plug that competitor into a platform like this [one from DemandJump] and start parallel-tracking their marketing activity," he said.
Cummins then undercuts competitive product launches, telling consumers, "We actually already have a product right now that does that, so buy ours instead of waiting for two years."
Scalability in Any Digital Transformation Approach
Just 40% of companies claim to have achieved scale with digital initiatives, according to Gartner's 2020 CIO Agenda Survey. While many of these brands likely updated legacy systems rather than engaging in full-scale digital transformation, that number still represents a large jump from 18% in the 2018 report.
Digital technologies designed to grow your brand should provide the scalability needed for expansion. Look for these qualities in the software, infrastructure, and vendor partnerships with digital transformation services you consider to enable new marketing efforts based on consumer behavior and data.
Simplicity in Digital Transformation Services
While digital transformations should take market intelligence and scalability into account, they should also prize ease of use — for the customer and for internal team members — very highly. The most complicated aspect of a digital transformation strategy just may be simplicity.
Simplicity might also be the most important key to success, according to Shira Ovide in a New York Times Article, "No, the Best Doesn't Win". It supersedes being the first or even the best in a market space.
"It just works' are magic words," Ovide says, adding: "When products don't overtax our neurons, habits become ingrained. You could shop somewhere other than Amazon, but why bother? It works."
What are digital transformation examples of simplicity? Netflix constantly serves as an excellent model of DX, since it evolved from a service that mails movies and shows on DVD to a full streaming service. Regarding simplicity, Netflix provides a clean, universal user interface that makes it easy to sign up, stream shows and find content that fits your viewing preferences. It resists the trap of adding different membership tiers, and it even makes unsubscribing relatively painless.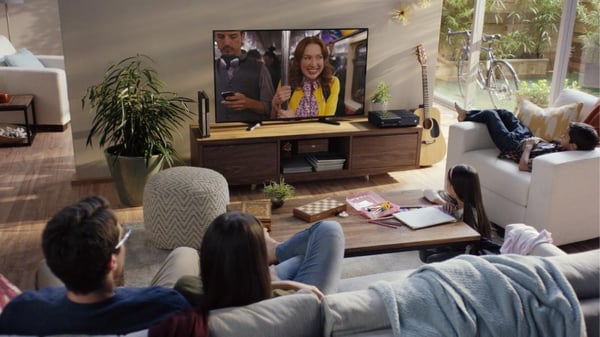 Through a commitment to simplicity — the fact that "it just works" — Netflix remains the leading streaming service online. This ease of use, compared to the growing number of platforms working hard and paying large amounts to claim the top spot, makes all the difference.
By considering market intelligence, scalability and simplicity in the digital transformation journey, enterprise businesses and smaller companies alike can increase efficiency and online conversions to better meet goals. Learn how DemandJump helps businesses future-proof their strategies and anticipate trends in consumer behavior by requesting a demo today.
Get Your Free Pillar Strategy Preview!