What Is Attribution?
March 27, 2020 •DJ Team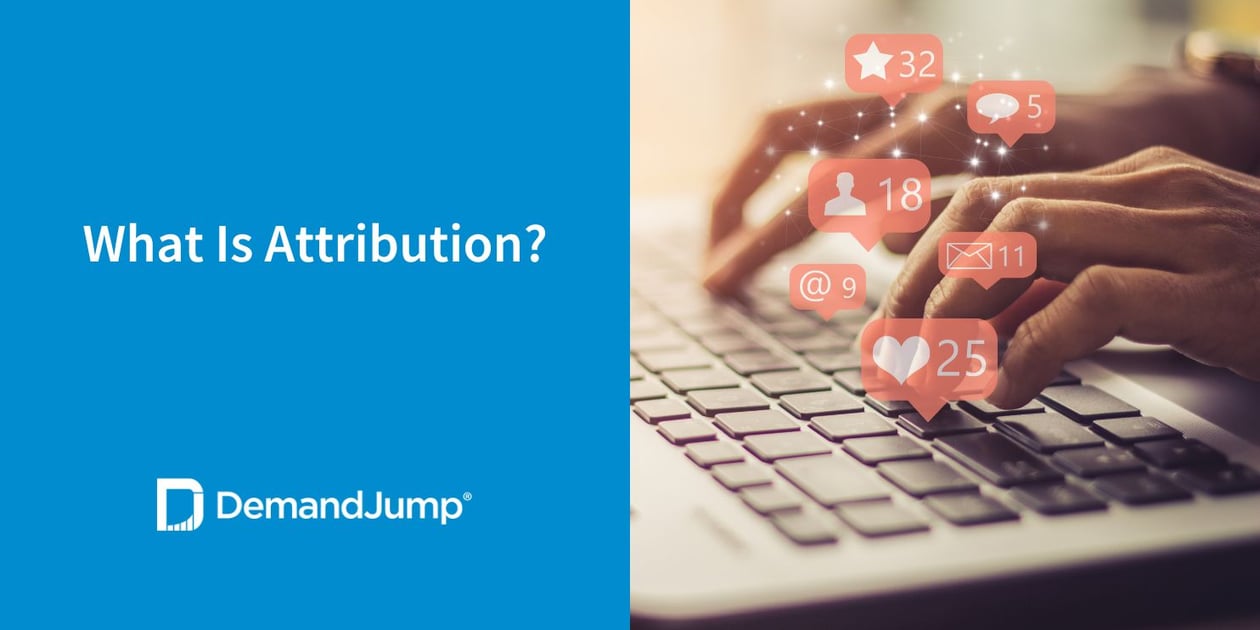 The Oxford Dictionary defines attribution as "the action of regarding something as being caused by a person or thing". The term went from obscurity in the early 20th century to relative popularity in the 2010s and today as more people asked questions like these. Why do people do what they do? What causes people to think or feel a certain way?
What is the cause-effect relationship? As you can imagine, the realization that attribution exists led to breakthroughs in modern psychology and medicine.
It has done the same in the realms of business, marketing and advertising. When you can pinpoint which of your business efforts led to the desired customer action, you rethink everything you do for the better.
Marketing Attribution
In business, attribution is about understanding your customers. Where do they come in contact with your business? How do those touches influence whether to buy, what to buy, when to buy, or when to buy again?
Not too long ago, attribution was more an art than a science. You'd run a traditional campaign, sales would go up. Attribute the spike to the campaign and if it's successful, you'd then create more like it. But if you run multiple ads at once (as most businesses do), you wouldn't be able to know which of the ads customers saw or if they had seen them at all.
Today, you may run into the same attribution issues with social media or website content. Many businesses say they struggle to determine ROI on such marketing efforts and that's mostly an attribution problem. It's not that social media and website content can't help you meet business goals.
Marketing attribution benefits include:
Understand consumer behavior
Know where to spend time/money to meet business goals
Less time/money waste of ineffectual marketing efforts
Credit where credit is due - See which channels and specific campaigns lead to measurable business results. No more guessing.
All of your marketing problems solved... well, not quite. There's an added layer of marketing complexity you must consider.
When you get a new customer, they may have touched your brand multiple times through social media, website content, review sites, influencers and even competitor websites. Some of these touches may have been more influential than others. Many may have worked together.
That's where marketing attribution models come in.
What Is a Marketing Attribution Model?
An attribution model is a visual representation of which marketing efforts had an impact on the customer journey - and where.
You can have an individual attribution model, but something amazing happens when you create models of multiple consumers. You notice that they take similar paths to become your customers and you realize you control those paths.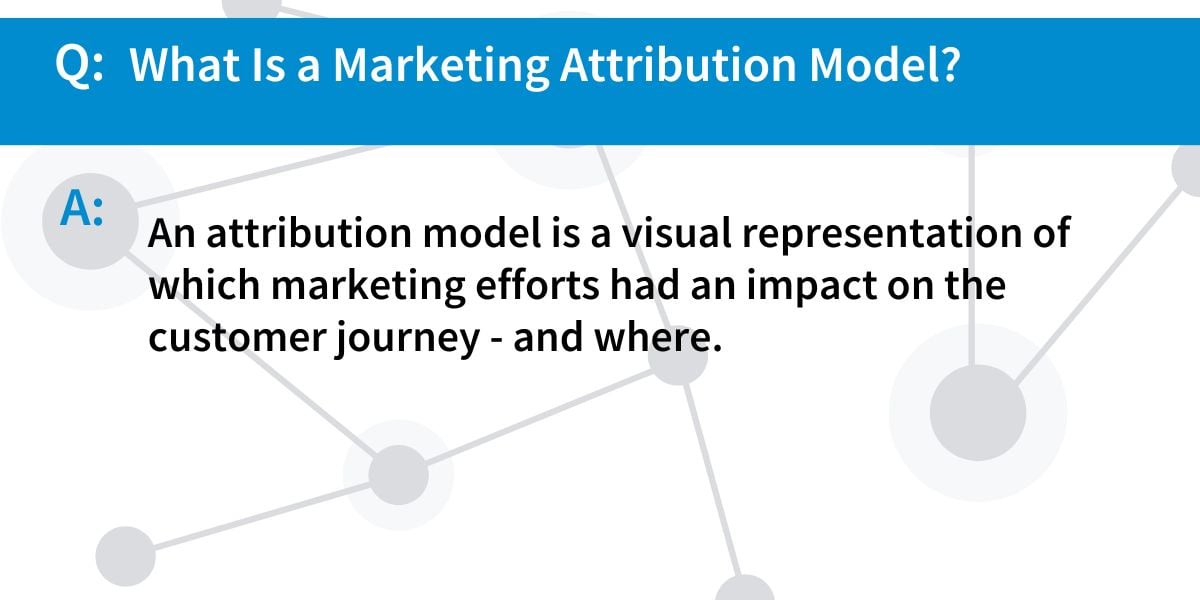 How Do You Calculate Attribution?
Attribution is impossible to see manually therefore, marketers use a marketing attribution tool to:
Gather the many touchpoints
Analyze which ones led to what actions
Present the data in an attribution model
That last part is vital. Data is only as valuable as your ability to use it. Attribution data science tools make this possible. Performance attribution software calculates a weight for each touchpoint, which allows you to measure which efforts offer you the highest ROI.
Examples of Attribution
Not every instance of attribution will apply to your business, so you must understand which are more relevant to you and which attribution data science tools will help you the most in effectively gathering and analyzing that information.
Some examples of attribution include:
First-touch
Last-touch
Multitouch
Linear
Data-driven
U-Shaped
For more on these attribution models, check out our blog that goes into greater detail here.
You may use these attribution models in a number of ways:
Brand attribution - Upper funnel management has always been a challenge for brands. Which marketing efforts are extending your reach, increasing awareness, and expanding affinity for the brand?
Lead attribution - Which brand touches generated interest, turning causal awareness into a lead?
Pipeline attribution - Pipelines, or sales funnels, are clear paths customers take from awareness to lead to paying customers.
Email marketing attribution - You can often attribute first sales to email as well as shortening the sales cycle, increasing average order value, and increasing customer lifetime value.
Sales attribution - Many businesses only measure when a clicked ad leads to a sale. But this is the bottom of a funnel that doesn't exist without other sources that need attribution.
So, for example, a customer may become aware of you on social media through their feed. But it's not until you run a specific social media contest that they become a lead. Now, they recognize your brand when it appears in Google results as an ad. This final attribution leads to the sale.

The paths your customers take may be different and merely being on social media doesn't lead to conversions. Your methods and message matter.
An attribution report helps you see the paths people take. For example, Google AdWords has basic attribution reports that look back 30-days and show you which of your other marketing efforts they interacted with before the ad. Now, go and optimize them.
Start to untangle the attribution problem that many businesses face. Invest in data science attribution tools like DemandJump that make it easier and faster to see the whole story of your customer's journey. Start your free trial today.
Compare multiple attribution models side by side with DemandJump. Click here to learn more.
Get Your Free Pillar Strategy Report