What Is Digital Analytics in Marketing?
March 17, 2020 •DJ Team
Digital analytics in the marketing context refers to the tools used to analyze and report on marketing data collected through the digital channels on which your brand holds a presence. These channels might include social media platforms such as Facebook, Instagram, or LinkedIn. They might also include your display or search ads, email, affiliate marketing sites, or many others.
Click here to see how easy it can be to analyze all your marketing data in one central place.
Let's look at digital analytics in marketing through the customer's lens. Let's say a customer adds an item to the cart and hits purchase. Now, you have a new customer. But you've encountered this person before.
Perhaps hundreds of times and in several places, you interacted with them. They knew about your business long before you knew about them.
They used social media to research your brand, found a mention on a blog post, checked out your top competitors.
They engaged with the helpful information you provide online.
So long before that transaction took place, you've been connecting. Marketing with digital analytics ensures that those connections mean something. That's how you get tangible business results.

Digital Analytics Examples
Digital analytics in marketing is two-fold.
First, it's employing marketing analytics tools to identify and understand the customer journey. And second, it involves building a comprehensive marketing strategy around what you learn.
Because knowledge is only power only when you use it.
The four primary types of digital analytics in marketing are as follows. And you need each of them to develop a comprehensive strategy.
Competitive landscape analytics - tracking how competitors attract, convert, and retain customers
Customer behavior analytics - determining the what, where, when, how, and for how long about your customer's online behavior
Performance analytics - how well your brand is performing in critical locations like Instagram and Google. Also, KPIs like sales, revenues, average order value, etc.
Predictive analytics - Predictive analytics in marketing anticipates your customer's next move. Be there with the right message.
It was once believed that customers touched a brand around seven times before becoming a customer. But modern Internet usage has flipped that on its head.
Google is a company built on analytics. It calculates that people now come in contact with your brand 20 to 500 times before buying. How many times exactly depends on what you're selling.
But here's the fantastic thing about digital analytics in marketing. Employ what you learned through analytics to shorten the sales cycle and cut the number of touchpoints before the sale in half.
But that's not all.
Benefits of Digital Analytics
With digital analytics in marketing, you:
Understand who your most likely customers are so you can target them more meaningfully
Retain customers
Increase customer lifetime value
Proactively relate to customers
Deliver the right message at the right time
Importance of Analytics in Digital Marketing
Why do you need marketing analytics?
Well, here's the truth.
The Internet is a crowded space. If you're not hyper-focused, you'll waste resources on things that don't work.
Web analytics in digital marketing focuses your efforts to save time and money. Optimize everything to maximize ROI.
How Do You Analyze a Digital Marketing Strategy?
Without a digital marketing analytics strategy, a lot is left to assumption. Where does traffic come from? Why are customers leaving for competitor X?
The right analytics and market intelligence removes the shadows obscuring these events. So you know exactly why, where, and how.
You can now do something about it.
For example, maybe you've been putting a lot of effort into Twitter. All of those followers have to amount to something.
But are people actually engaging with you on Twitter? And is that engagement converting into paying customers?
Maybe. Maybe not.
If Twitter is suitable for your business, it would be impossible to see how Twitter activity becomes sales without analytics. It's not likely a direct conversion.
If not, you're either trying to reach people in the wrong place. Or you don't have a clear strategy to convert Twitter following into paying customers.
Analytics both tells you that what you're doing isn't working. And it offers you clues into why, so you can do it differently.
How to Integrate Digital Analytics
On the Internet, no effective marketing can take place without analytics. So you must integrate analytics into everything you do to be successful.
New to analytics? Consider taking a digital analytics course or getting a digital analytics certification. Make sure you have the right digital analytics jobs filled within your organization.
Use analytics to measure everything and continually improve your strategies. Many analytics tools require set-up to your social media accounts, ads, website, and those of your competitors. But once they're set up, they should do most of the work for you.
Digital Analytics Tools
Analytics tools are forms of software that report in real-time on digital data that once might have taken hundreds of hours to manually collect and analyze. But what are analytics tools? They're only as good as your ability to use them consistently.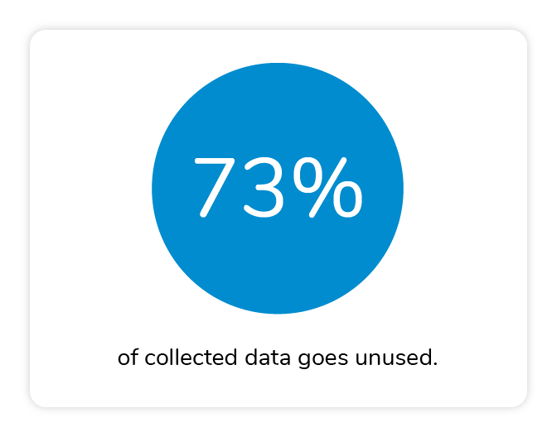 Remember, knowledge is power only if you use it. But sadly, around 73% of collected data goes unused. It's vital to have the marketing analytics tools that give you straightforward data you can actually use to get results.
They should be easy to set up, easy to use, and provide you with very actionable data all in one place.
Free digital analytics tools can get you started. These include things like:
Google Analytics
Basic social media analytics
Free limited versions of paid tools
Through them, you quickly begin to see the power of analytics.
As you harness the power of data, you'll want to explore advanced data analytics tools for digital marketing to compete online. Tools help you increase revenues and maximize your ROI. And ideally, that one tool should be a one-stop-shop. So you spend less time navigating through various tools and more time using that data to get results.