What Is Keyword Research? Explained in 4 Easy Steps
October 14, 2021 •DJ Team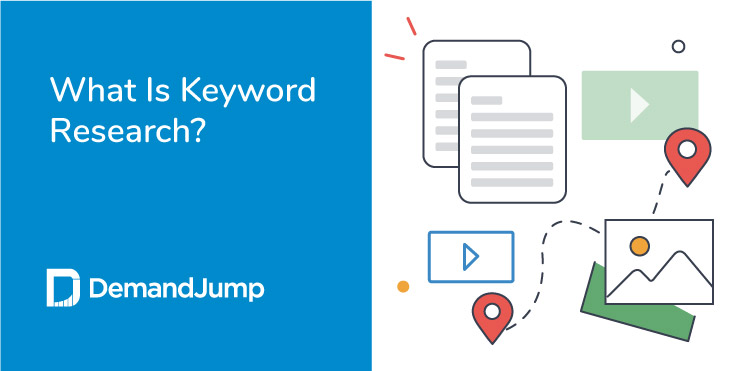 What Is Keyword Research and Why Is It Important?
Keyword research is the process of discovering which words and phrases your target audience is using to search for websites and answers to questions on search engines. A keyword can be one or two words, but it can also take the form of a complete phrase or a question.
Why is keyword research important?
Keyword research is important because it helps you understand your customers' buying journey, your competitive landscape, and how to shape your content strategy.
As a website or marketing manager, SEO keyword research helps you to shape content decisions that are backed up by research and analytics. Keyword research is an important component of SEO.
SEO is a process by which you can make research-based decisions to create new content, optimize existing content, and run effective paid search campaigns.
If you choose the wrong keywords or don't optimize for the right keywords, you could fail to drive potential customers to your website or experience higher bounce rates because of the wrong content.
When you get your keyword research and SEO right, you'll win web traffic and leads with a combination of user-oriented content and data-driven insights.
What Do You Mean by Keyword Research?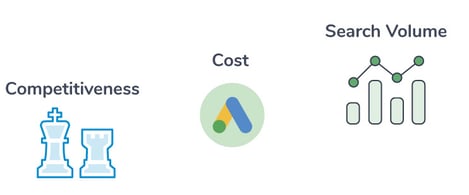 Keyword research is a form of market research, but it's more than that.
Each company begins with assumptions about its customers and their online behavior. SEO keyword research allows brands to check their assumptions against data to validate or challenge their strategy.
Keyword research with an SEO keyword research tool allows companies to evaluate:
Keyword search volume. A good keyword tool provides precise monthly search volumes for each search term entered.
Competitiveness/Difficulty. Learn how difficult it is to rank on a certain keyword based on the competitive landscape.
Bidding cost. Keyword research tools should provide a range or average cost-per-click for brands to effectively budget for PPC campaigns.
In addition, a quality keyword research tool provides users with keyword suggestions, allowing them to explore related keyword phrases and questions that they may not have considered.
The best SEO tools will also allow global companies seeking localized data to return keyword data by country.
What Is the Keyword Research Process?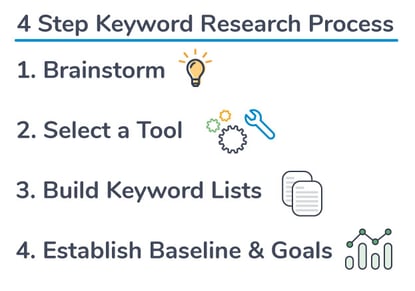 What is the best process for keyword research?
Basic keyword research can be completed in a few hours, but there should be an ongoing process to monitor keyword trends and create new lists as your business needs change.
Here are some basic steps to follow:
Brainstorm. Before you start outside research, your team should brainstorm what keywords and phrases are most relevant to your audience on their customer journey. Try to stay away from industry jargon and instead use phrases that your audience would use.
Select a keyword research tool. There are many SEO keyword tools on the market, from free to paid. For best keyword research results, look for a robust keyword tool. SEO tools like DemandJump (try it free)will give you precise search volumes, analyze competitive URLs, and analyze attribution insights.
Build keyword lists. Start with a keyword list that encompasses your broad keywords, topics, and brand name. Next, you may want to build secondary lists specific to a product or service line or a specific point in your marketing journey.
Establish your baseline and set goals. Save your lists and document your ranking position to be able to show progress later. Set goals around keywords for which you want to rank higher.
What Is SEO Keyword Research?
When you perform keyword research, it's for a greater purpose than simply gathering information as a website or marketing manager. SEO keyword research is the process of using keyword research as a guidepost to set your content strategy.
SEO keyword research allows you to optimize your content and launch campaigns that will improve your rankings online and generate more traffic, conversions, and customers.
The Good News: DemandJump has automated the SEO keyword research process.
With one-click SEO content briefs for new content, recommendations for updating current content, and linking content to revenue generated with marketing attribution you are sure to see results.
Work smarter with automation tools designed to make content marketers look like rockstars.
Write content that ranks fast, and save time doing it - get started today!
Get Your Free Content Marketing Strategy Report