Which Tool Is Best for Content Writing?
August 17, 2023 •Josh Daugherty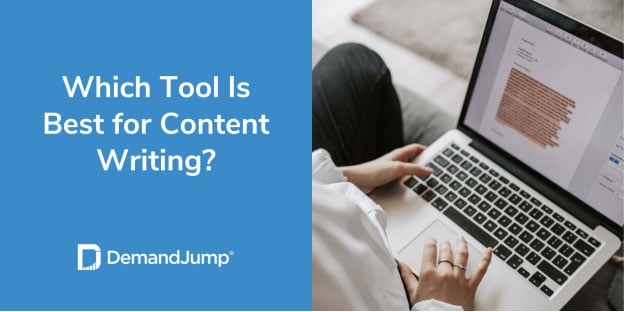 In what seems like an annual tradition at this point, many experts have deemed 2023 to be "the year of SEO." Ever since its emergence in the 1990s, though, there really hasn't been any real dip in the importance of SEO. Of course SEO matters!
That being said, the tools and strategies content marketers rely on for SEO results do, in fact, evolve on a rather consistent basis. That means yesterday's best SEO content tool may not hold the same distinction today. The same is true for SEO content ideas, publishing best practices, and so on. If you're interested in stepping up your SEO game, keep reading. In this blog, we're taking a look at the different types of content writing tools that can take your strategies to the next level and get to Page One!
Why Do You Need Content Writing Tools?
Because content for content's sake isn't enough—publishing high-quality content is what really matters! It matters to both your customers and search engine algorithms when they search for something you can assist with.

The hard(-ish) truth is that even if you're an exceptional writer with plenty of experience, content marketing is both an art and a science. It's safe to say that the science part is what confounds modern content marketers. Fortunately, there are excellent tools out there that can help you master both the art and the science of planning, creating, and publishing high-quality content. We'll discuss these tools in a bit, but let's first take a moment to define what "quality" content means, from the marketer's perspective.
What Is "Quality" Content, Exactly?
To put it simply, quality content is engaging, helpful, and—most importantly—written by (and for) human beings. Even Google, the world's de facto king of search, prefers and prioritizes helpful, human content. In order to perform well, your content needs to engage prospective customers, subtly deepen their interest, and ultimately nudge them toward the next phase of their buying journey.
Quality content is also intentional, and goal-driven. The truth is, high quality content can accomplish a lot for a business, like:
Driving traffic
Increasing brand awareness
Highlighting specific products, services, or offers
Engaging prospective customers
Encouraging prospects to follow a call to action
Of course, the tools you use during your content writing journey can greatly influence your ability to create impactful content that moves the needle with your audience. Next, we'll explore some of the key tools you can use to make your content writing process more efficient, effective, and engaging.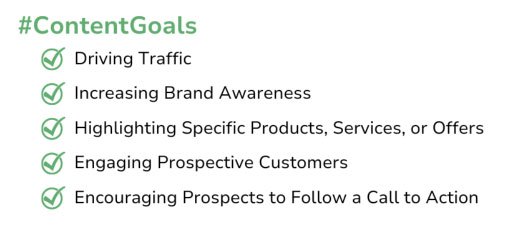 What Tools Do You Need for Content Writing?
While there are countless content writing tools that make all sorts of promises, the best content writing tools are those that are purpose-driven and tailored to the needs of the modern content marketer. At a minimum, the content writing process involves 3 key stages:
Creating a content plan
Outlining and drafting your content
Revising and editing
What tools can help with each of these important stages? Let's explore that next.

Stage 1—Creating a Content Plan
The first step of creating a content plan is to define one or more specific objectives (increasing website traffic or demo sign-ups, for example). From there, the content marketer's job is to define and attract their target audience, engage them with meaningful content, and deepen their interest.
Understanding the vital importance of content planning, DemandJump has developed both a platform and a methodology to drive results. Here's how we empower content marketers:
The DJ Platform | DemandJump's platform helps content marketers to gain actionable insights through audience research and competitive analysis. With DemandJump, you can easily see what types of questions your audience is looking to answer, how your website ranks against key competitors, and more.
The PBM Methodology | The

Pillar-Based Marketing

(PBM) framework provides a repeatable content framework that drives results. It works by establishing a network of interconnected content, which signals to readers—and search engines—that your brand is a credible authority within its industry.
Taken together, the platform's insights and DemandJump's PBM methodology can supercharge any company's content creation efforts and help them be more intentional—and effective—with their marketing. By using these tools, you can not only set your sights on the right objectives, but you can also learn exactly what content you should be writing.
Are you curious what your customers are searching for right now? The platform's free to try! Just click the button below, or at the end of this post, to get started today.
#####try it free CTA######
Stage 2—Outlining and Drafting Your Content
Once you've determined what you want to accomplish with your content, it's time to roll up your sleeves and get to the actual writing! There's no reason for this to be an overwhelming or intimidating task, especially if you have the right tools in your arsenal.
Outlining | When it comes to outlining a piece of content, it's important to use high-priority SEO keywords and questions as an organizational framework. DemandJump's one-click content briefs make it easy for you to select and organize the best keywords and questions to include in your content.
Drafting | As far as drafting content is concerned, most writers already have their tool of choice. At DemandJump, our content writers use Google Docs for the drafting stage, undisputedly the most versatile and intuitive of the free content writing apps that are out there. It's packed with useful features for formatting your text, checking grammar and spelling, and much more. It also makes it a breeze to collaborate with colleagues, subject matter experts, and anyone you might enlist to contribute.
Stage 3—Revising and Editing
Revising and editing are key to ensuring that your content is all aligned and of a consistently high quality. It's always great to have at least one additional set of eyes look over a piece before you publish anything, but what other tools can assist in this process? Here are a few of the DemandJump Content Team's favorite go-to's:
Hemingway Editor |

Hemingway Editor

is one of the best free tools for content writing out there. Simply copy and paste drafted text into this web application to immediately gain insights like the overall readability of your writing, suggestions for areas to improve or clarify, and more.
Grammarly |

Grammarly

has been around, in one form or another, since 2009. Initially a mere proofreading tool, it has now evolved into something much more robust. Now, in addition to editing capabilities, Grammarly has entered the AI space, promising to help writers "generate clear, compelling writing while maintaining [their] unique voice."
Google Docs | You can use

Google Docs

' built-in feature set to run spelling and grammar checks, share documents with a dedicated proofreader or editor, track changes, and more.
Can I Use AI for Content Writing?
OK, it's time to address the uncanny elephant in the room. With the emergence of AI in seemingly every aspect of our increasingly-digital lives, it's natural to wonder if the "age of the [human] content writer" might be dwindling. Now, AI can certainly assist a content writer—DemandJump's platform is proof-positive.
Should you trust your content marketing to a free AI writing generator, though? We, and many in the content marketing industry, have our reservations (to put it mildly). There may come a time in the future when generative AI is refined enough to create writing that truly can't be distinguished from human-created content, but we're just not there yet.
Remember how we mentioned the importance of human-generated content, both in the eyes of human readers and search engines alike? For now, we're still in a stage where humans and search algorithms can detect AI-generated writing and, well, it's quite a turn-off!
What Is the Best Writing Tool for Writers in 2023?
Easy: DemandJump! Our platform's AI-powered keyword research and content planning tools make it easy to create and execute a dynamic content marketing campaign that will drive results. As the creator of the world's first—and only—Pillar-Based Marketing platform, DemandJump understands the importance of creating a network of engaging and informative content to increase traffic and drive business objectives.
Try the World's First Pillar-Based Marketing Platform Today
Once you give DemandJump a try, you may never think of content writing tools the same way. If you're tired of cobbling together multiple technology solutions to align with your content process, you'll likely find DemandJump to be a breath of fresh air. See for yourself by giving it a try today!
Get Your Free Pillar Strategy Preview!