Why Is Consumer Insight Important?
March 16, 2020 •DJ Team
Consumer insight is important because of what such insights can do for the performance of your marketing campaigns. Consumer insights derived from data help your company better understand the behavior and motivations of your target audience, and in-turn to build campaigns with the consumer's actual desires as the central focus.
Consumers prefer a personalized shopping experience and want to feel catered to by brands in our on-demand, digital-driven world. They want to shop with companies that demonstrate a personal understanding of who they are and engage with them on their favorite platforms. Consumer insight research published on Forbes indicates 74% of consumers get frustrated when a business serves them content that's personally irrelevant.
That's exactly why consumer insights are an important factor when planning every aspect of your marketing strategy. Accurate, comprehensive consumer insights ensure your marketing attracts the ideal leads and your messaging aligns with the needs of that data-defined target audience.
Click here to get consumer insights for any industry. →
The Salesforce 2019 Connected Shoppers Report found consumers favor brands that provide a personalized and relevant shopping experience. Businesses can build the most brand loyalty by engaging potential customers in the places they prefer to look for information (like Google search and scrolling through social media), and by offering exclusive promotions or access to limited products just to make them feel special, according to the consumer behavior study of 10,000 online shoppers.
How to Use Data to Adapt to Changing Consumer Behavior
Consumers are increasingly using voice search, social media, gaming consoles and chat to interact with businesses in what the Salesforce report refers to as "shopping at the edge" on third-party digital touch-points. Consumers reported making 9% of purchases on these newer platforms, with 13% of Gen Z respondents saying they already regularly shop this way, using Alexa to place Amazon orders, buying directly on Instagram and ordering food through voice-assistance technology.
Companies must meet shoppers at the places where they prefer to spend their time. Shopping at the edge will keep moving into the mainstream, so it only makes sense to rely on search data to create messaging that targets these new-age shoppers and serve up specialized content through their favorite platforms.
Figuring out what your customers are asking Siri in relation to your market and highest-ranking keywords, allows you to provide answers to questions that matter most to them. Use analytics to discover how your target audience consumes content and which platforms they prefer to spend time on, along with the common keyword phrases they use when searching or buying online. Studying consumer behavior down to that level of detail will help your business keep pace with changing consumer behaviors as technology evolves.
Consumer Buying Process Examples
You may think you know your customer base, marketplace and industry really well, especially if you've been in business a while. However, the way consumers of all ages and demographics shop is quickly shifting as technology continues to make shopping a more personalized and convenient experience. You don't want to miss out on new opportunities these new technologies offer, or get left behind by the competition because you're relying on outdated consumer behavior models.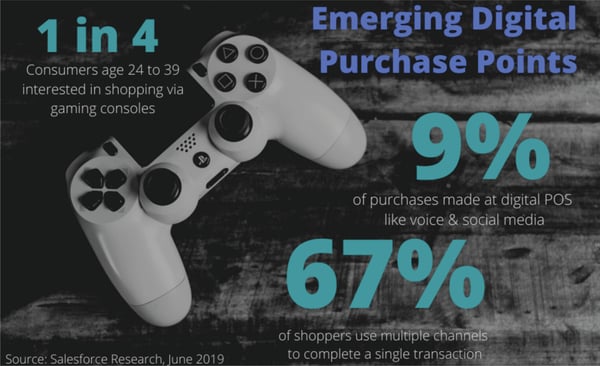 Why Is It Important for Marketers to Understand Consumer Behavior?
Behind payroll, marketing usually constitutes one of the biggest expenses for businesses. Between PPC advertising campaigns, digital display ads, social media marketing, SEO and competitor analysis, let alone the cost to create compelling content, companies can spend a fortune trying to get its brand noticed in the crowded marketplace of digital marketing.
Some companies cast a wide net in hopes of reaching a large, generic audience but experienced marketers know that approach leads to wasted spending and low-quality leads. Even though you can place ad campaigns all over the internet and reach millions of viewers, that doesn't mean you'll capture the right type of buyer who is in-market for what you're advertising.
Using a data-driven approach, marketers can mathematically determine the most profitable platforms to allocate marketing dollars to and refine a company's target audience to groups of consumers statistically more likely to make a purchase. With such laser-like focus, marketing professionals increase the ROI for a business, by both limiting digital ad spends and boosting the success of digital marketing efforts.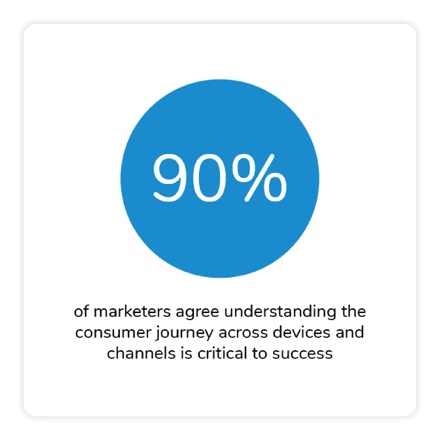 The marketing insights 16-page study "Customer Experience is Written in Data" compiled by Google and Econsultancy examines why and how the world's most successful brands put data at the center of marketing strategy. Of the more than 700 marketing and analytics executives working at consumer brands, nearly 90% of marketers surveyed agreed understanding user journeys across channels and devices is critical to their success.
That's why you should make every marketing dollar count. Tap into the power of consumer insights to vastly improve the effectiveness and efficiency of your digital marketing strategy, while giving your target audience exactly what they're searching for, when they're searching for it.
But don't take our word for it- Try It Free Today.
Get Your Free Pillar Strategy Preview!