How Do I Get Consumer Insights?
March 16, 2020 •DJ Team
Obtaining meaningful customer insights requires analysis of cross-channel consumer behavior in order to draw accurate conclusions about the ways consumers research and buy products.
You can get consumer insights for any industry for free with DemandJump's consumer insights product. This product uncovers the searches and questions consumers ask, the websites they visit, the content and influencers they engage with along their path to purchase.
See a sample of insights from this product here.
If you're going to keep pace with changing online behavior, it is imperative to generate meaningful insights from the consumer data at your disposal. Knowing this about your business, it's probably why you clicked on this blog post, most likely after you performed an online search in pursuit of expert answers to the question: How do I get customer insights?
You understand why your business should collect and analyze consumer data, but does your marketing or sales team know exactly how to obtain the in-depth information required to develop actionable customer insights with confidence?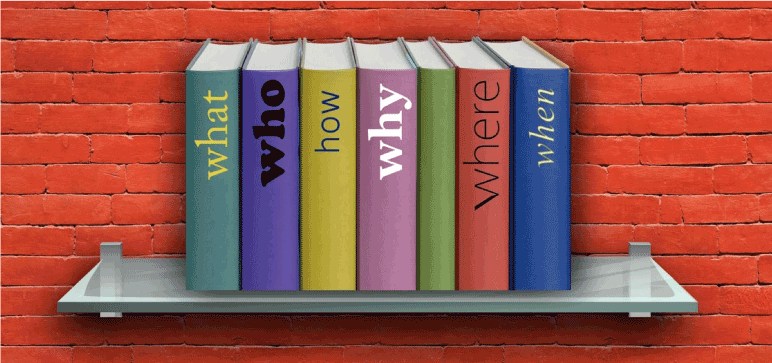 In our experience, marketers and business executives struggle to get an accurate, comprehensive view of all their customer data to capture the big picture. The perspective of the analytics changes depending on which digital platform you're evaluating and who presents the numbers. It's also difficult to really understand results when the impact of one channel's efforts on another channel's successes is not quantifiable with most of today's analytics tools.
Learn how to access the consumer data you need to make a real difference in business performance across the board, and understand how it all fits together to gain the in-depth customer insights you seek.
How to gather customer insights despite common challenges
Collecting all of the important pieces of data starts with a good game plan and learning all of the rules to winning over consumers. How you obtain customer insights depends on your business goals and the specific challenges your company currently faces.
Some common obstacles include:
High traffic, low conversion: Does a top lead-generation source fail to convert any leads? If so, it's not as valuable as one that does convert leads into sales. Are you attracting the right audience? There are many layers of consumer touchpoints to sift through before you start to see the bigger picture.
This phenomenon could suggest a couple things about your marketing efforts: either your content could be better optimized for conversions, or the audience you're attracting with this content is unqualified.
Poor visibility across touchpoints: It's difficult to track shoppers across devices, multiple visits and a multitude of touchpoints, like organic search and digital advertising campaigns. Basic reports only track anonymous leads and count each visit as a new person.
Stuck inside data silos: There are so many different kinds of analytics to take into account and most consumer insight tools only focus on one aspect of the sales funnel or a singular data set. Making matters worse, multiple departments within a company oftentimes generate separate data reports for different purposes and fail to communicate results with each other. These aging data silos destroy any real chance at gaining accurate, holistic consumer behavior insights.
It's time to find a better way of handling data if your company's marketing, PR, business operations and sales teams all rely on separate, disjointed data and fail to collaborate on customer insights.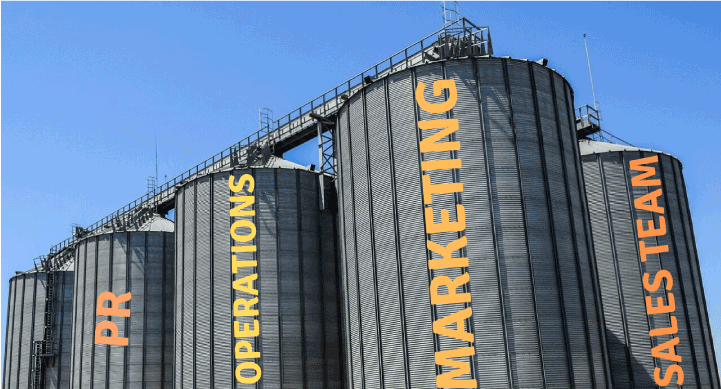 Consumer Insight Tools
Businesses can access more consumer data than ever before. Consumers rarely make a purchase after only one interaction with a company within one channel, and they leave a digital fingerprint with every channel and ad they do engage with. That's a lot of data points to measure and track. Without the right consumer insight tools to distill all of that data, it can be overwhelming even for experienced marketing professionals to know what to focus on.
Pick your consumer data metrics to measure
Your company must decide which data metrics matter most to your bottom line and what defines success for your digital marketing strategy. Take benchmark measurements, and then regularly check back to view the results. Successful digital marketing, advertising and content strategies require constant monitoring and adjusting.
RELATED: 4 Types of Consumer Buying Behavior
Online customer insights tools vs. third-party vendors
There are plenty of basic data analytics tools available online for free or companies can sign up for a trial period before committing to pay for a data analysis platform. Google Analytics offers the most robust free tool for collecting general consumer insights. Any business with a website can log in to Google Analytics to view fundamental website metrics and run built-in reports to review keyword rankings, track the performance of digital ad campaigns and analyze competitors.
Many free tools are no- or low-cost commitments because they're limited in scope, often only solving one of the many challenges companies encounter when trying to build actionable customer insights of real value. To beat other businesses competing for digital space in your market and attract more customers — who all begin their shopping journeys online — it's time to go beyond the basics and invest in solutions that deliver unified data insights and customized reporting that fits your company goals.
Businesses that lack inside knowledge of data analytics often turn to third-party marketing agencies or technology vendors to help decipher the consumer data. Be wary of a third-party's data bias, particularly if they're trying to to sell a product or service based on their analytics. Are the results completely objective, or did the vendor skew the numbers in their favor? Always make sure a company offering data analytics can track their own performance and demonstrate (with data!) solid ROI over a set period of time.
Another thing to keep in mind if you're considering hiring an agency to help formulate consumer insights: many agencies own the data analytic reporting they perform on your company's behalf, even though it's data generated from your campaigns. If you decide to quit using that vendor down the road, you'll likely lose access to those results and insights and be forced to start from square one. Owning your own data within a platform like DemandJump can help you control your own destiny.
Cross-channel marketing analytics solutions
You focus resources on your business' strengths, so it only makes sense to engage a marketing analytics firm focused solely on data. To help your team sift through the dense streams of data from countless digital marketing platforms and social media channels, find an analytics provider that studies the entire customer journey and specializes in digesting cross-channel data.
At DemandJump, we create cross-channel consumer insight tools for companies of all kinds — big and small, selling products or services, online and offline — that provide a comprehensive view of their customer's buying journey. Tapping into years of experience as data analysts, we've compiled a comprehensive database of consumer information and built AI-driven analytics software to sort and prioritize the customer data into actionable insights.
DemandJump can help you figure out what your target customers want, how they prefer to shop and evaluate your digital competition. Let us walk you through the proven ways you can put those consumer insights in action to attract and convert the right customer at exactly the right time.
Want to know what your target audience cares about when they're researching products like yours? It's super easy, try DemandJump (for free!) and see just how easy it is.
See what searches they conduct, the questions they ask, the websites, videos, and content they engage with.
Get Your Free Pillar Strategy Preview!