How Do You Analyze Digital Marketing Data?
March 19, 2020 •DJ Team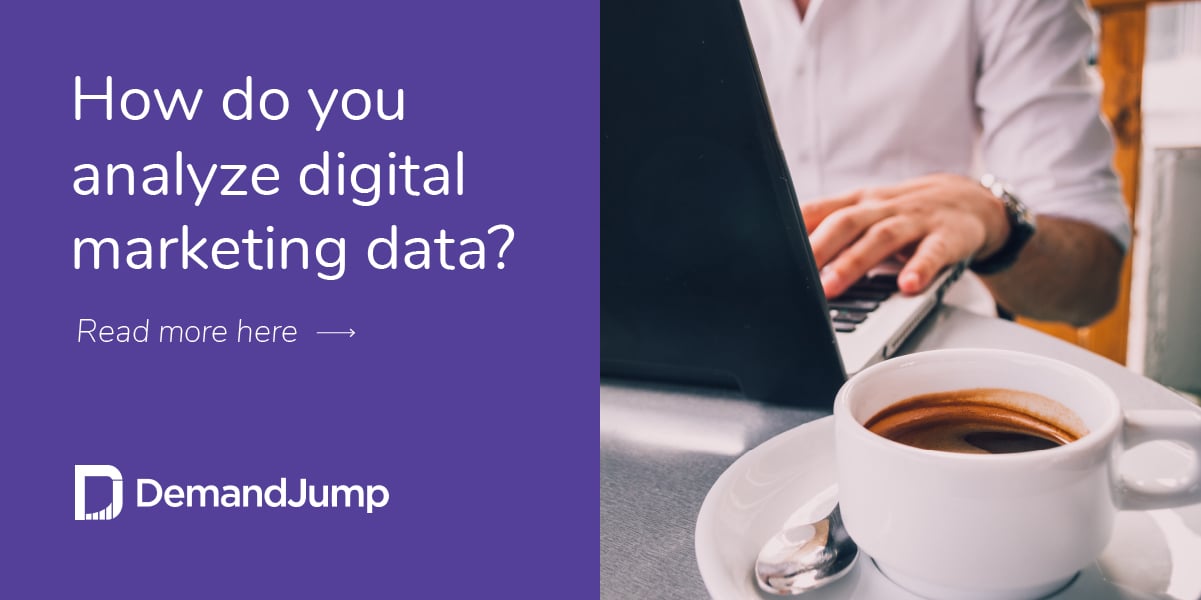 Data-driven marketing sounds like a buzzword, but it is arguably the most important enhancement to traditional marketing tactics in recent history. Marketers have always looked for ways to measure their campaign results, whether that campaign was a billboard in a highly-visible area, radio or television advertising or even postcards and catalog mailers -- all with varying rates of success. It's an ongoing battle to tie sales and engagement results back to a particular tactic, allowing marketers to make better decisions about where to spend their dollars in the future. The importance of analytics in digital marketing is difficult to deny, as marketers scan social media post engagement results with glee, often celebrating specific content that may or may not have driven sales or brought new customers to the table. Only when you use the right analytics tools are you able to separate false positives and accurately attribute results, but this often proves to be a challenge for modern marketers.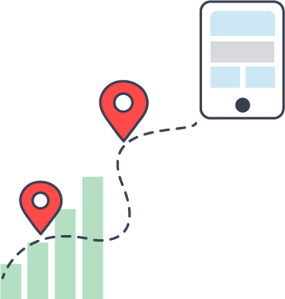 What Is the Difference Between Web Analytics and Digital Marketing Analytics?
One particularly confusing concept is the difference between web analytics and digital marketing analytics. While these terms are often used interchangeably, web analytics are truly a subset of digital marketing analytics. A digital marketing analytics solution can encompass a broad spectrum of marketing activities, including:
Social media activities: engagement, mentions, advertisements, post activity, video views
Website usage and activities
Online campaigns, including display ads
Sentiment analysis
Landing page engagement
Email marketing statistics
The need for expanded digital marketing analytics and website marketing analytics is often underestimated, particularly in organizations with complex and expansive marketing budgets. Website marketing analytics are truly a subset of digital marketing analytics and most commonly refer to such items as on-page SEO, site speed, and components of the website to be optimized for engagement and conversion.
Digital Marketing Analytics Tools Improve ROI
You intrinsically know that analysis of your marketing ROI is an integral part of your job, but how much time are you willing to devote to post-mortems and attempting to find the right information? With advanced marketing analytics tools, you are able to shift from researching and crunching numbers to quickly gaining a high-level overview of your tactics and their results. This allows you to more effectively track individual tactics in real-time, providing you with the insight you need to make decisions that will positively impact your business metrics. Finding just the right tools for your needs can be a challenge because you can easily get overwhelmed trying to use a combination of approaches to gathering the data that you need.
Some key components to look for in a comprehensive digital marketing tool include: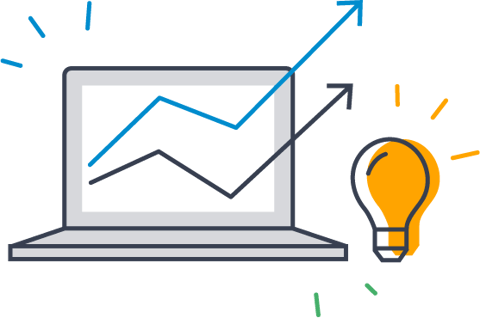 Finding a marketing analytics tool that brings together this holistic view of your marketing strategy and tactics provides you with the actionable insight that you need to focus on the most valuable activities in your marketing toolkit.
It's not hard to see that analyzing your digital marketing data is crucial for a fully-optimized marketing strategy. Without the unique insight provided through digital marketing analytics tools, you are essentially guessing which tactics and strategies are the most successful, without solid data to back up your ideas. When you have powerful marketing and website analytics tools on your side, you are able to quickly and efficiently determine which tactics are delivering the best ROI and should be expanded, and which need to be tweaked or even discontinued. Plus, you have the added benefit of being able to share your results with your team and broader leadership groups to demonstrate efficient use of your marketing dollars. Learn more about how to get the whole story on your competitors, your consumers and your marketing dollars at work when you request your free demo of DemandJump today. Leading marketers are always looking for ways to turn insights into action, and digital marketing analytics tools such as DemandJump help bridge the knowledge gap around your campaign ROI.
Get Your Free Pillar Strategy Preview!